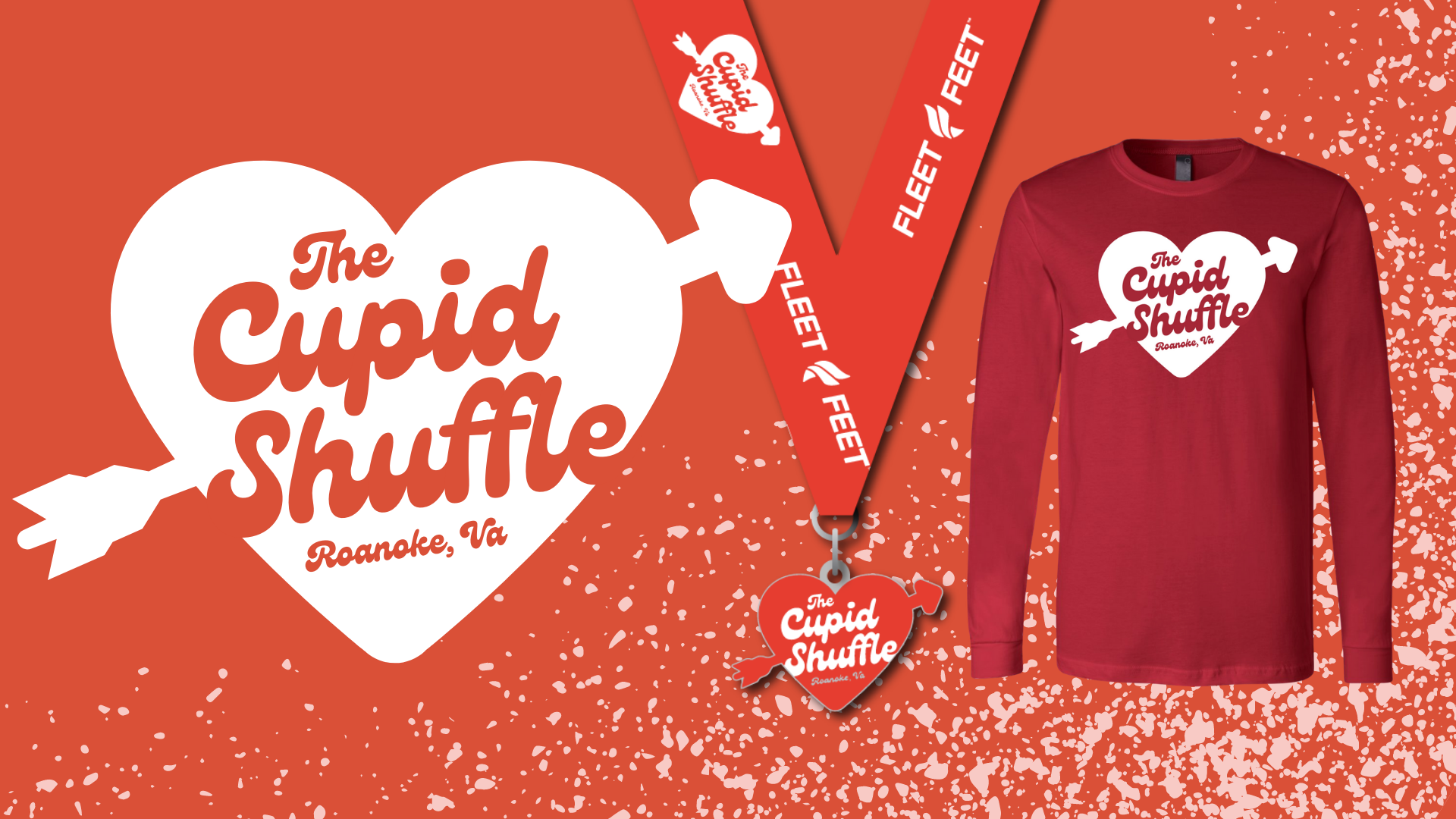 We're excited to be hosting the 1st Annual Cupid Shuffle in less than a month. The idea of this race has been years in the making, and we can't wait to celebrate Valentine's Day with everyone virtually this year. The race takes place between February 12th and 14th, wherever you can safely participate. We look forward to bringing this race in-person to Roanoke in 2022. For now, we will have a safe and fun virtual race.
The Cupid Shuffle benefits SARA Roanoke. SARA is a local non-profit that empowers victims of sexual violence. We spoke with Lara Guilliams, Director of Crisis Services at SARA, to ask her a few questions about SARA's work.
FF: How many survivors do you serve per year? Were there more survivors served in 2020 than in previous years?
LG: In 2020 we served 725 survivors through counseling and advocacy services, which was a higher number than we've seen in recent past years. We saw roughly a 25% increase in survivors seeking services. This increase was not surprising to us given that, statistically & historically, the rate of violence and abuse goes up when unemployment goes up and the economy is not doing well. That combined with people being confined to their homes due to COVID-19 has created some difficult and isolating environments for many... and for some, very unsafe environments.
FF: How much does it cost to support one survivor?
LG: While all of our services are free, it costs about $1,000-$1,500 per person to provide those services. This could include counseling services, advocacy services, and/or crisis services. We rely very much on community-based grants and private donations to help us continue providing our services for free, so we greatly appreciate what you all are doing for us! It's awesome!! :)
FF: How can survivors reach out confidentially?
LG: People needing our services can call our 24-hour crisis hotline (540-981-9352) where they will reach a trained advocate around the clock. Our hotline is mostly answered by very well-trained Volunteer Crisis Advocates who are there to listen, to offer support, to provide information and referrals, and to help callers navigate systems and options after they or a loved one has experienced sexual violence. Our hotline is confidential, and callers can speak to an advocate anonymously at any time. If someone would like to schedule a counseling appointment, they can contact our office by calling 540-345-7273.
LG: And, if anyone is ever interested in becoming a Volunteer Crisis Advocate, we strongly encourage them to check out our website to learn more: https://sararoanoke.org/get-involved/volunteer/crisisadvocates/. Our volunteers are some of the best trained volunteers in the community as they truly serve as an extension of the SARA Roanoke staff. We have a training coming up at the end of April, so let people know they can start applying now if they want to get involved.
Shout out to Laura and everyone at SARA Roanoke for all the amazing work you do for members of our community.
Register for The Cupid Shuffle today and help us raise funds for SARA. The Biggest Fundraiser will also win a prize pack! Learn more and register at www.runsignup.com/thecupidshuffle.