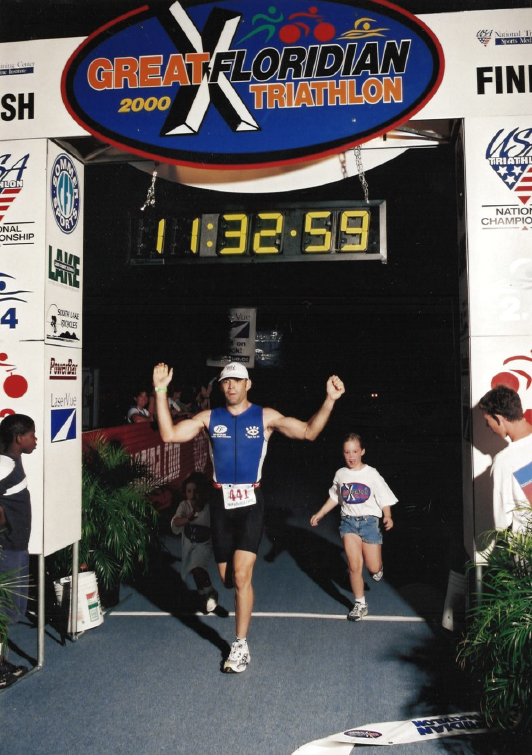 We couldn't find a picture from 1999, but here's Blaine finishing his first Ironman in 2000 with his daughters by his side.
Blaine Lewis started his career in the run specialty industry on Labor Day in 1999. After being an avid customer for a few years, Blaine started working part-time at the Fleet Feet Sports store in Carrboro, North Carolina, near where the Fleet Feet Headquarters is now located. Blaine had what you could call a "mid-life crisis career change" and quit his 16-year career as a Probation Officer to pursue his passion and take care of his two young daughters, Casey and Madison, after school.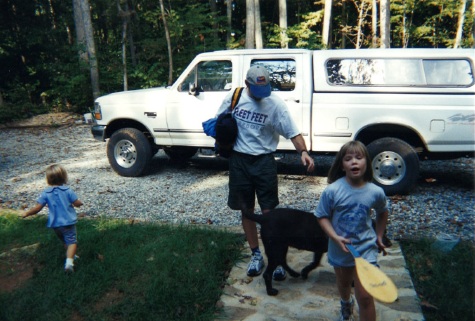 Blaine coming home from working at Fleet Feet Carrboro in his big ole' F-250 to spend time with his girls.
Blaine started his career with Fleet Feet on one of the busier days of the year in retail. He fondly remembers re-stocking socks on the wall as one of his first assignments on the job. 21 years later and a move across state lines, Blaine is still living his dream and changing lives through Fleet Feet. Running stores look a little different today than they did in 1991, so we sat down with Blaine to find out what things were like back in the day.
FFR: You started working at Fleet Feet Sports in Carrboro, North Carolina, down the road from UNC Chapel Hill. How big was the store when you started?
BL: The Carrboro store was pretty small at the time. It was probably around 1,200 square feet. About a year after I started, we moved to a new location across the street that was around 3,000 square feet.
Fleet Feet Roanoke started at 1,900 square feet, then expanded to 3,000 square feet, and now we are thankful (especially due to social distancing) to have a 6,000 square foot building.
FFR: What was the hottest shoe on the market at the time?
BL: Adidas Supernova. We couldn't keep that shoe in stock.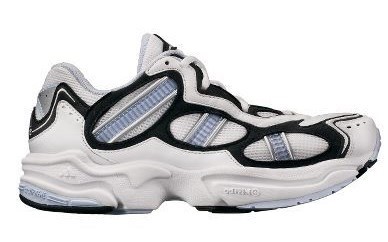 FFR: What was the go-to running sock?
BL: There were three. Defeet, Wrightsock and Thorlo were the most popular socks at the time. Balega and Feetures weren't around yet.
FFR: What were the top nutrition items?
BL: GU and PowerBar were the most popular items at the time.
FFR: What was the most popular massage product?
BL: The only and the most popular massage item was The Stick. I bought my first one at a race expo.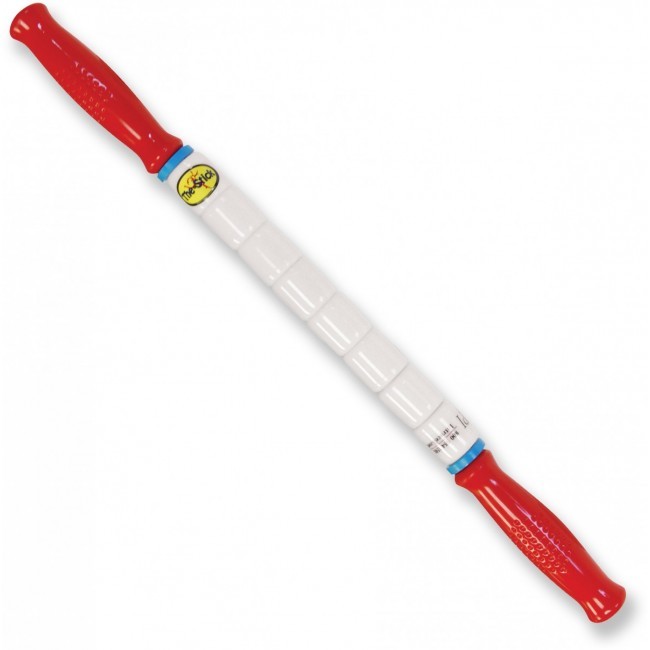 Crazy how things have changed… we now have vibrating massage products!
FFR: How much did a pair of shoes cost?
BL: $90-$100.
The average cost of running shoes today is $130-$150.
FFR: How did you make recommendations for shoes?
BL: We interviewed the customer and then looked at their feet, watched them walk bare footed, and we made shoe recommendations from there. We had a treadmill in the store, and a lot of people took their shoes outside for a test run.
FFR: What's the biggest difference you see in running stores in 1999 vs. 2020?
BL: A couple things. For one, technology has changed the way we do a lot of things. From back of house, to fitting shoes, to ringing up a customer at the register, a lot has changed. Second, I would say we are now way more detailed and precise in the way we do things, such as fitting a customer in a pair of shoes. We used to use a Brannock device to measure customers feet, and now we have a 3D foot scanner for that. Pretty crazy. Last, but not least, running stores are a lot more inclusive. We cater to customers from all walks of life. Running stores used to be focused on the serious runner, now we're focused on helping everyone and anyone who walks through our door get healthy and moving pain-free, and that usually starts with a good pair of shoes or inserts.
FFR: What motivated you to move to Roanoke, Virginia 17 years ago to open your own Fleet Feet?
BL: Working in the store in Carrboro I enjoyed everything I was doing. I enjoyed helping customers and sharing my passion for living an active lifestyle. I also was able to get some experience ordering products and managing inventory. I became interested in wanting to own a store, and we immediately thought of Roanoke which was Robin's hometown and where her family lived. Roanoke didn't have a running store, and I thought this would be a place we could open up a Fleet Feet and bring a business and service that was not available yet to the Roanoke community.
And we are so thankful he did, and that Robin agreed to following his crazy dream. Happy 21st Fleet Feet-iversary, Blaine!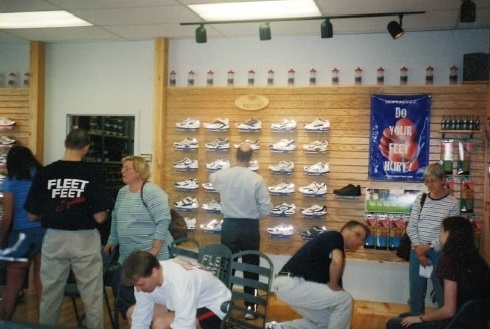 Fleet Feet Roanoke's Opening Day on March 8, 2003! Check out the shoe wall… that's a lot of white shoes. Blaine is pictured left in the Fleet Feet Sports shirt helping a customer.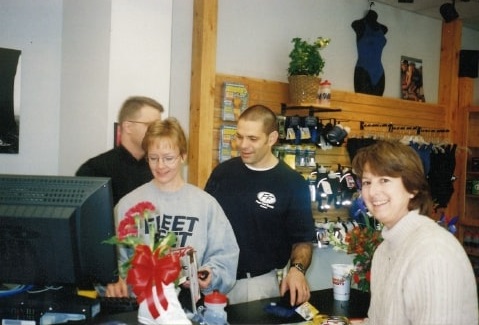 Robin and Blaine ringing up the very first Fleet Feet Roanoke customer – Carol!