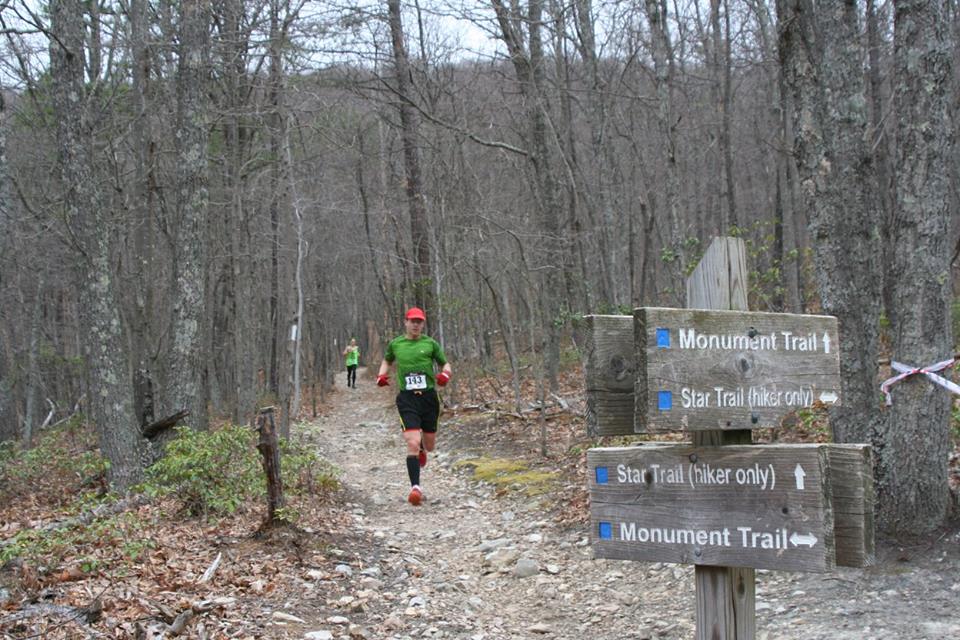 According to Mountain Junkies website, they "strive to be all things trail for the Roanoke Valley and surrounding areas. Not only do we host competitive events but we want to introduce you to new areas and adventures." The Mountain Junkies do all that and more. Locally, they are the ultimate resource for all things trails. They put on epic trail races, and help introduce people to trails in general, and new trails in the area. Josh and Gina Gilbert are the faces behind Mountain Junkies. We met virtually with Josh to pick his brain about all things Mountain Junkies and trails. Check out the interview below.
FF: How many years have you been putting trail traces, including the RNUTS races?
JG: We started directing races in 2007 and in 2009 started the RNUTS (year 13 this year).
FF: How did the RNUTS races get started?
JG: We started choosing venues that we were familiar with and as a way to introduce people to new places, showcase what other municipalities had to offer and to get more traffic and trail maintenance to those venues.
FF: How have you seen the races grow over the years?
JG: Because trail races have inherit limitations our participation is pretty steady. The race venues and parking in particular limit how many people we can have participate.
FF: You and Gina are a huge part of our local trail running community. In fact, you're probably the ones responsible for getting it started and growing it over the years. How have you seen the trail running community grow and change over the years?
JG: It really started in an environment where people said "nobody will run a trail race" to now it being such a regular thing. In fact, many of our races were the first events of their kind at the venue. This brings up a lot of funny and frustrating stories that I could tell.
FF: What's your favorite RNUTS race?
JG: We really enjoy the Conquer the Cove. It's the anchor event of our series, it takes the most time and energy to put on but is rewarding in that it is a tough race and the venue at Loch Haven is such a great place for people to hang out afterwards.
FF: What are your favorite local trails?
JG: We really like the tougher backcountry trails that don't get the most traffic. North Mtn, Price Mtn, the AT, Peaks of Otter.
FF: How can someone new to trail running find some local trails to try out?
JG: Both our website at www.mountainjunkies.net and Roanoke Outside have a lot of information about all the trails in the area. In addition, the Roanoke Valley Trail Runners to a great job of having regular group trail runs and tend to run our race venues in the weeks leading up to our races.
If you're looking to get into trail running, we recommend checking out Mountain Junkies for all things trails. We currently sponsor the Mountain Junkies' Roanoke Non Ultra Trail Series (RNUTS) which is a series of races that showcases local trails in Roanoke and surrounding areas. It's a great opportunity to check out and run on some of the amazing trails that our local outdoors have to offer. You can learn more at mountainjunkies.net/rnuts/.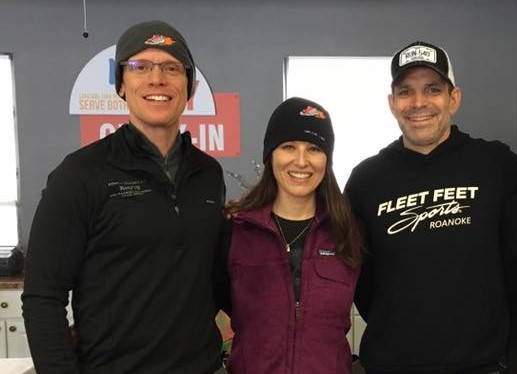 Pictured L-R: Josh Gilbert, Gina Gilbert, Blaine Lewis