For Spring 2021, we will not have a training program for the Blue Ridge Marathon. We apologize for any inconvenience.
_____________________________________________________________________
OFFICIAL LOCAL TRAINING FOR THE BLUE RIDGE MARATHON
SPRING 2020 26.2 TRAINING INFO
Start Date: Monday, January 13, 2020
End Date: Saturday, April 18, 2020
Goal Race: Foot Levelers Blue Ridge Marathon
Cost: $120
Training Length: 14 weeks
Kick Off Night: Sunday, January 5, 2020 at 5:15pm at Fleet Feet
Registration: CLOSED
Fleet Feet 26.2 Spring Training is sponsored by HOKA One One. The cost of 26.2 Training is $120 and that includes 14 weeks of workouts (two times a week). Registration for the Foot Levelers Blue Ridge Marathon is not included in the cost for this program.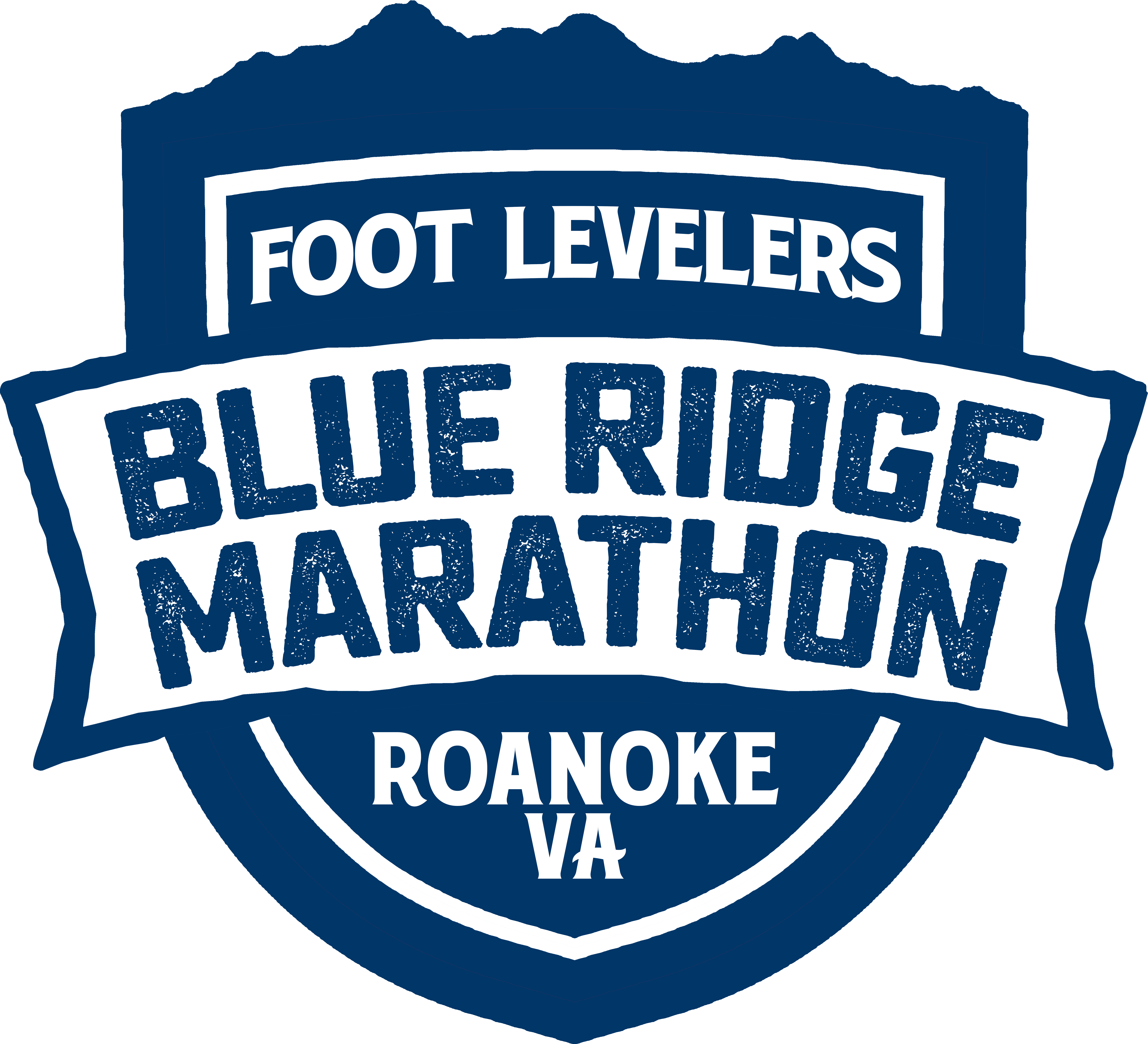 BACK AGAIN THIS YEAR!
We are donating half of your registration fee to Roanoke Outside. Roanoke Outside Foundation was officially formed as a 501(c)3 charitable organization in 2013. It is Roanoke Outside's mission to make outdoor activity and environmental stewardship a core component of our community's lifestyle by promoting a "conservation through recreation" philosophy.

JOIN ROANOKE'S PREMIUM TRAINING FAMILY!
Our Training Groups are awesome! We take extreme pride in helping others reach their goals through fun, organized, and supportive training groups. Over the last 11 years we have successfully trained thousands of people to achieve their personal fitness goals. We believe we have the best mentors and resources around to help you reach your personal training goals.
When you train with Fleet Feet Running Club you become part of our family and you're looked after by people who are truly invested in your success, safety and enjoyment. Our approach to training is special to us and we think you'll appreciate it too. We'd love to have you join our Fleet Feet family.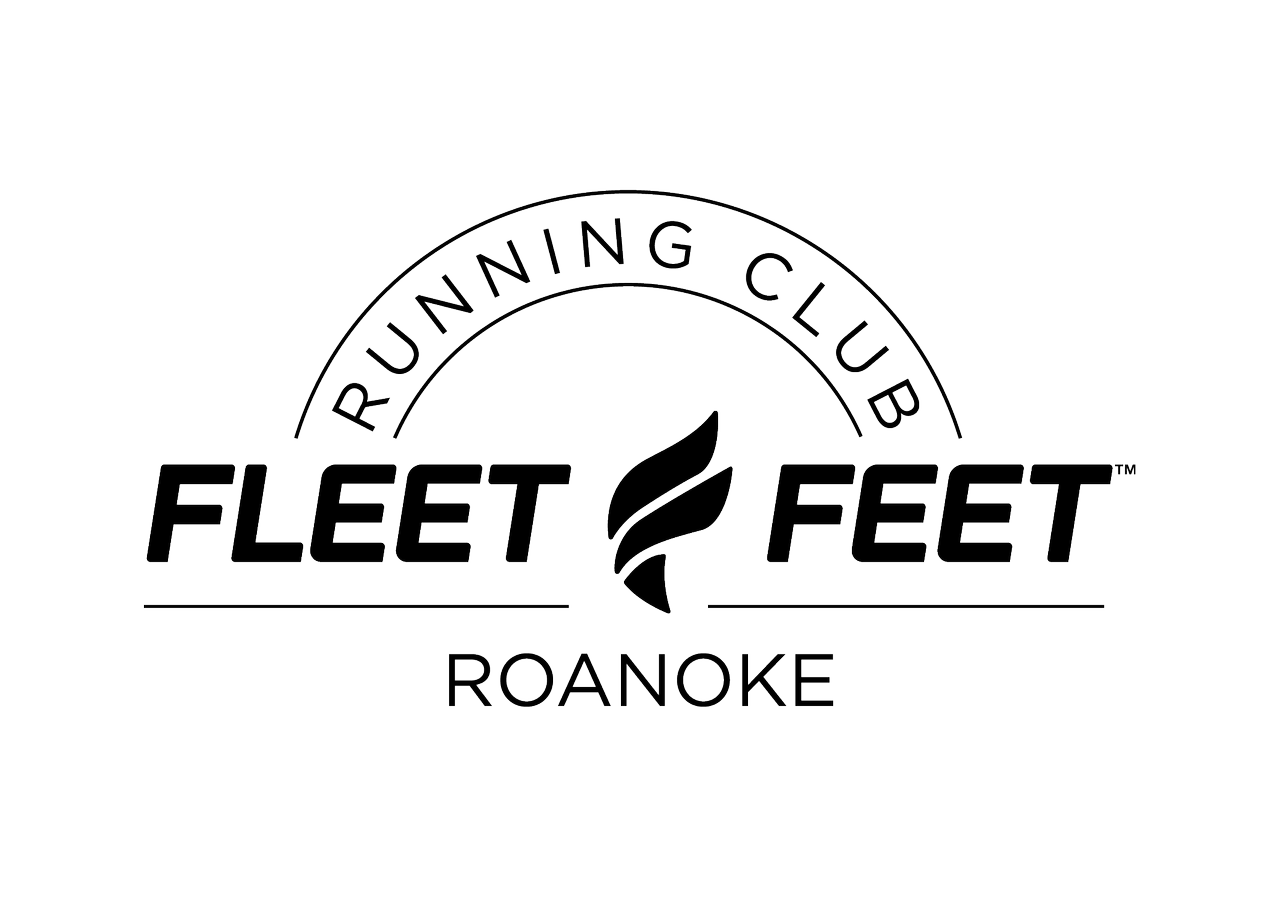 JOIN THE CLUB!
Sign up here for the Fleet Feet Running Club (year-long membership!) and get 20% OFF any and all training programs in 2020 among many other perks.
FLEET FEET TRAINING PERKS:
Fleet Feet coupon book for the training program season
Core and strength training (optional) after Thursday workouts
Mentors and friends to motivate and encourage you to reach your goals at every single workout
Fleet Feet Training Shirt to rep at goal race
1 FREE NormaTec recovery session during the training season (must be used before goal race)
Educational clinics
Weekly Newsletters with training plans, training tips and resources, notes from the coach, upcoming events and more
20% off your goal race registration (if you register for the race by Jan. 12)
MOST IMPORTANTLY being in a group where you will be known by name, treated like family and looked after by people who are truly invested in your success and happiness. We're your new training family!
Private Facebook group for all Spring 2020 Training Program Participants
Post-Season Party to celebrate your awesome accomplishments and see your training buddies in something other than running clothes!
WHO IS 26.2 TRAINING FOR?
Anyone who is already able to run at least 10 miles and wants to get ready for 26.2 miles (a marathon). The 14-week 26.2 Training starts at 10 miles (so you must be able to already walk/run 10 miles comfortably) and builds up to a marathon. We have multiple pace groups for the 26.2 Training, including run/walk and run. We do require that all 26.2 Training participants be 18 or older.
WHEN AND WHERE DO WORKOUTS TAKE PLACE?
26.2 Training meets twice a week on Thursday and Saturday:
Thursday evening workouts start at 6PM at Wasena Park (1113 Winchester Ave). Thursday night workouts will be more of a hill or speed workout with an optional core workout after the run/walk.
Saturday morning workouts are a long group run starting at 7:00AM at Wasena Park.
TEST-DRIVE THE FIRST WEEK FOR FREE
Anyone is welcome to TEST DRIVE a 26.2 Training workout for FREE the first week of the session before signing up. Please check-in at the Fleet Feet tent when you arrive to fill out a waiver and find your pace group.
WHEN IS KICK OFF NIGHT?
Training Kick Off Night is on Sunday, January 5, 2020 at 5:15pm at Fleet Feet Roanoke, located at 4347 Franklin Rd, Roanoke VA 24018. Come out to learn more about the program, meet the mentors and the coach, hear testimonials from past participants, and get all of your questions answered!
CAN YOU TELL ME MORE ABOUT THE 26.2 PACE GROUPS?
There are multiple running pace groups for 26.2 Training:
Interval Running (Run/Walk) – Interval running includes run/walk intervals – run 2 minutes, walk 1 minute.
Running – Running the entire time with no breaks:
10-11 minute/mile pace group
11-12 minute pace group
12-13 minute pace group
There is no walking group for the 26.2 Training.
Here's the great thing: if you start with one group and decide you want more of a challenge, or less, you can change groups! Make sure to talk with the Coach and your mentors for advice! Intervals can move to runners, runners can move to intervals, and running participants can switch pace groups.
ANY RULES?
Your safety is our number one priority. With your safety in mind, we have created the below rules and requirements by which all Fleet Feet Running Club participants and mentors must abide.
All Fleet Feet Training participants must have identification with emergency contact information on them at all workouts.
Headphones are NOT allowed at workouts.
Participants must have reflective gear and lights when warranted (most of the Fall training season!)
Participants must have a hydration system with them during all workouts.
Participants must stay with a Fleet Feet Training Mentor at all times.
No strollers at workouts and no children under the age of 18.
No animals at workouts.
DO WE DO ANY RACES?
The goal race is the Foot Levelers Blue Ridge Marathon. The registration fee for the Foot Levelers Blue Ridge Marathon race fee is NOT included in the 26.2 Training registration cost.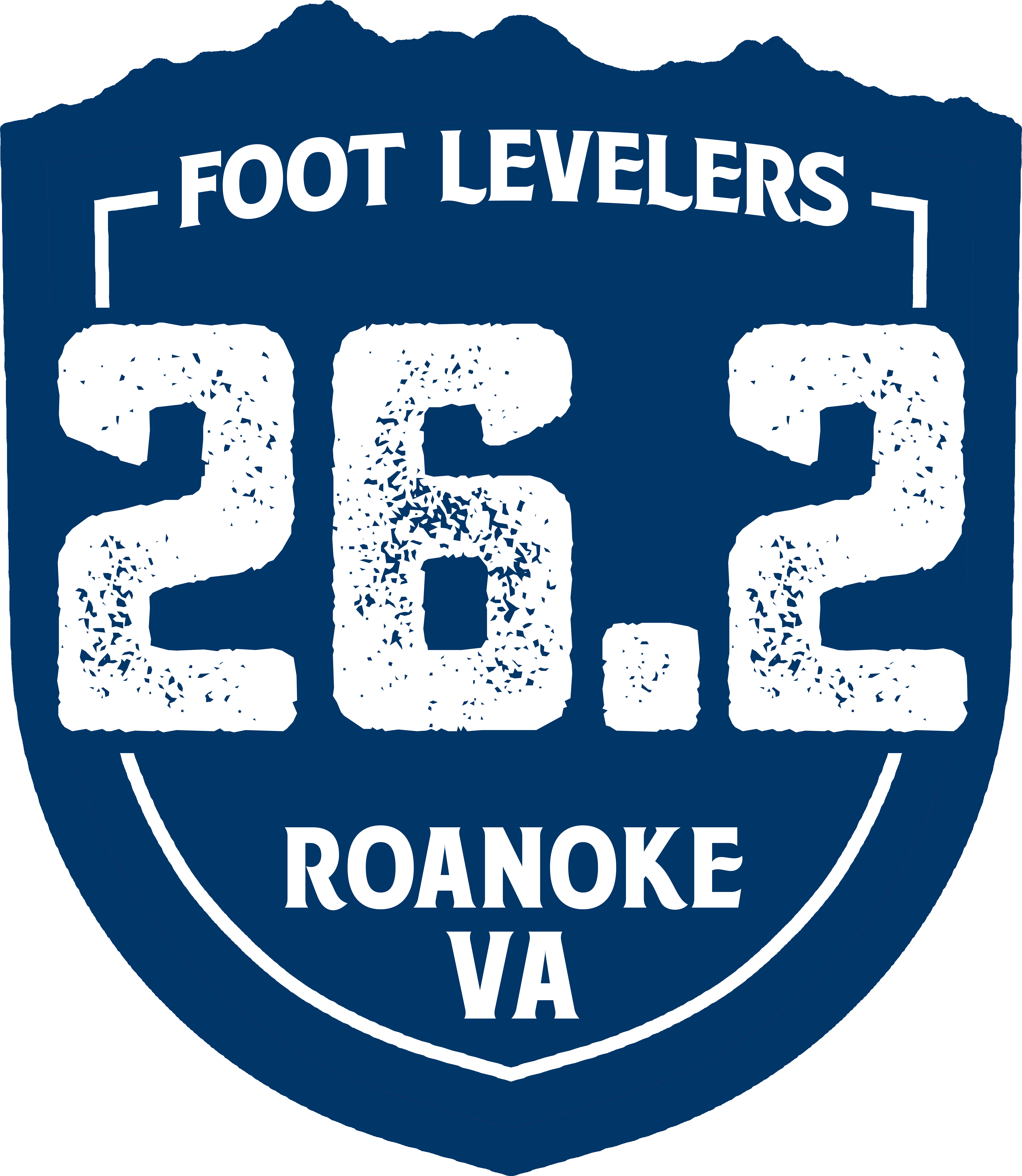 WHAT DOES THE COST OF 26.2 TRAINING GO TOWARDS?
50% of the cost will be donated to Roanoke Outside. The remainder of the registration fees goes towards coaching staff, equipment, insurance and part of the registration goes back to the City of Roanoke to help maintain the Greenways and facilities that we use.
THANK YOU TO OUR SPONOSOR HOKA ONE ONE!




Questions? Contact us!