"Epic. Fun. Passion. Family. Exciting. Rewarding. Fulfilling. Appreciated. Community."
This is how our staff recently described their job at Fleet Feet Roanoke. For the last 8 years, we have averaged having 11 Full-time and 2 Part-time employees at all times. We are committed to providing careers, extremely good benefits, and predominantly full-time positions. WE ARE HIRING! Would you like to turn your passion into a career? Would you like to help us share our belief that running and walking can change everything? We are looking for Full-time and Part-time positions to help us make a difference in our community.
Since Blaine and Robin first opened the doors to Fleet Feet Roanoke in 2003, they had no idea where this journey would take them, but they had a goal. They wanted to help build the local running and walking community in Roanoke, one step at a time.
15 years later, and there's no slowing down. Fleet Feet Roanoke is more than just a running store, it's a family and sense of community. We are dedicated to helping Roanoke become a healthier and happier place, changing lives and giving back to the community that has supported us for 15 years.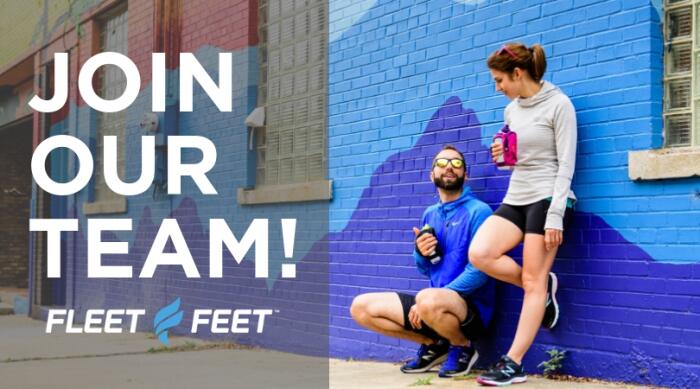 We value our employees. They care about the local community, being active, and helping every single person that walks through our doors. And we're growing! We are looking for passionate and driven individuals to join our team. We are hiring for full and part-time Outfitters—a job that is fast, fun, rewarding—and you can wear running shoes to work! If you're interested in making a difference, let us know by applying for a position below.