Our 5k Finish Virtual Training Program focuses on beginners, but all levels of walkers and runners are welcome. The training program is based on walk/run intervals to help you cross the finish line of your first race in just 8 weeks! It can also help existing runners meet new performance goals. At the end of the program, you will be ready for any 5k you choose to do.
Don't forget to join the Running Is NOT Cancelled Facebook group to share your progress with us!
The program includes 3 days of running/walking, 1 day of walking, 1 rest day, and 2 cross training days. Try to always get your run/walk days in-these are the foundation of your work! If you need, feel free to take an extra rest day by either not going for the walk or taking out one of the cross training days. With the cross training, you are welcome to do the suggested workouts for that day or for another day. Some of the workouts are hard, so make modifications or choose a different workout if you need to-listen to your body. Cross training could also be walking, riding a bike, swimming, yoga, weight training, etc.
Click here to download the program!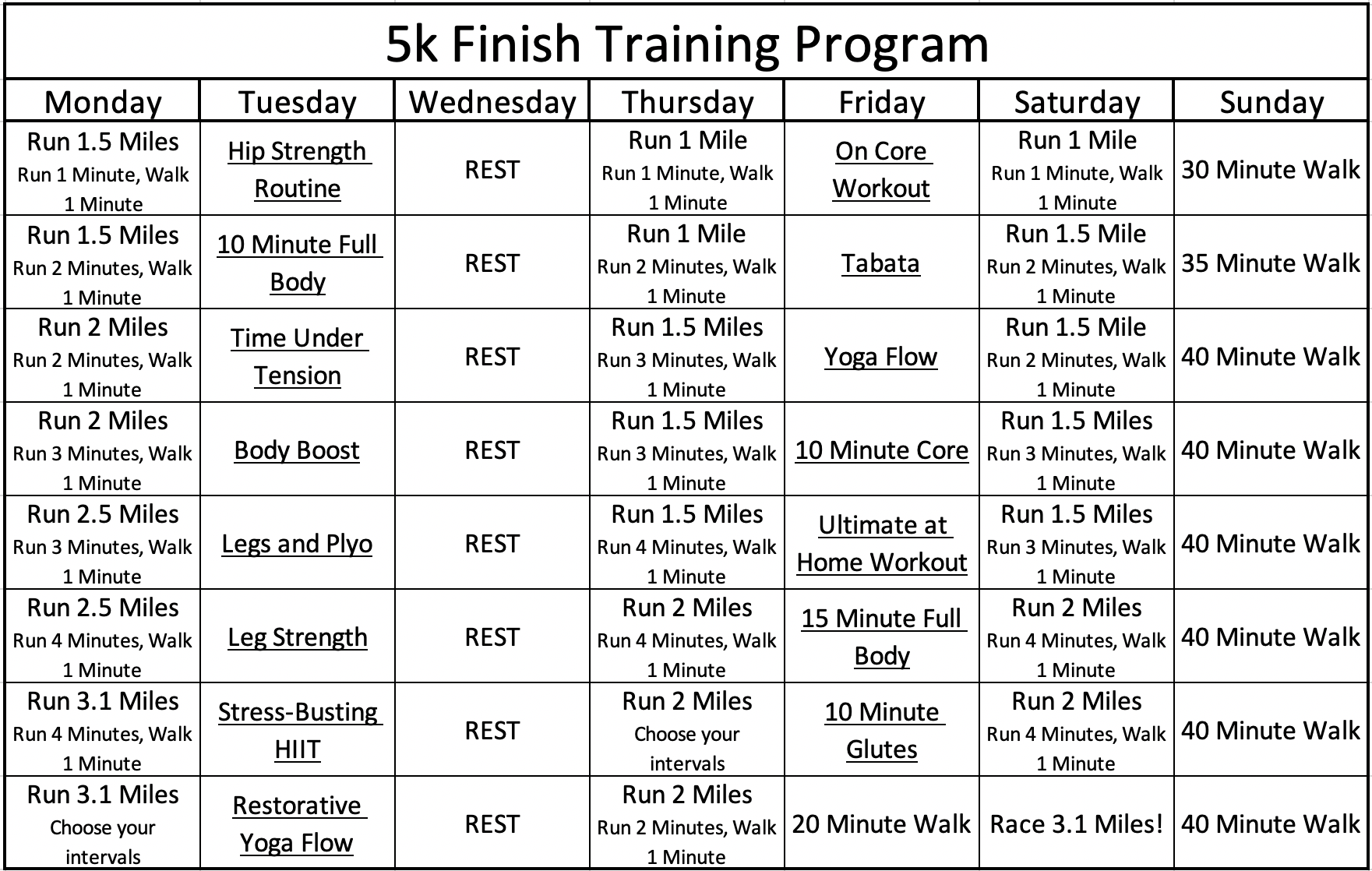 Email Spencer@fleetfeetrichmond.com if you have any questions! Happy training!