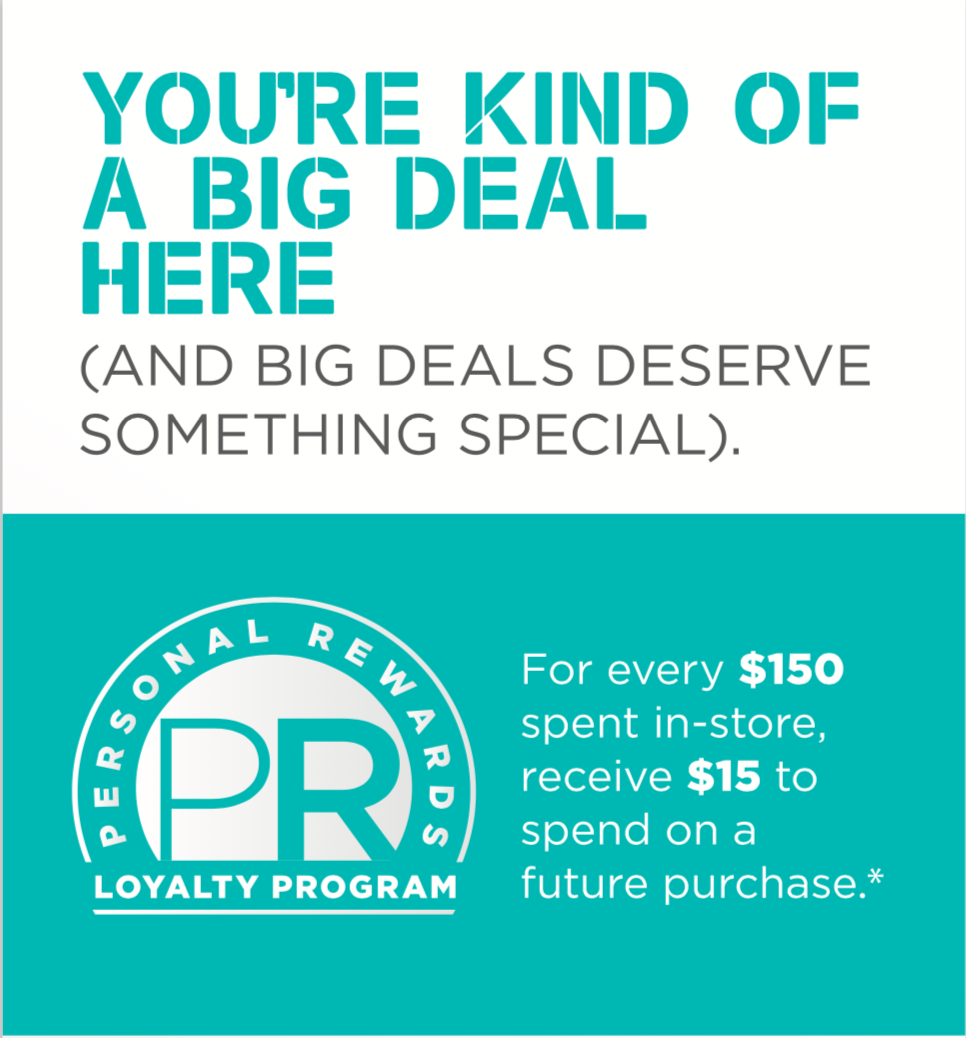 Our free Personal Rewards (PR) program is one way that Fleet Feet Richmond thanks you for your business, starting with your very first purchase.  Whenever you spend over $150 (sales tax and gift card purchases don't count), you receive a $15 reward to be used on a future purchase. They are available for use the next day & expire 3 months from the date it was received.
*Please note that rewards may not be used (1) past the expiration date, (2) to purchase gift cards, or (3) on purchases of less than $15. We hope that these limited restrictions will not diminish the intended message of the PR Program: We appreciate your business!
If you need to update your email address or have other questions about the PR Program, please get in contact with us.
Not a PR Member Yet?
Simply provide your full name and a valid email address next time you make a purchase.
You will begin receiving our weekly email newsletter filled with information about Fleet Feet events, Richmond area races, fun runs, and product features. To ensure you receive Fleet Feet Richmond emails and Personal Reward communications please add Fleet Feet to your contact list.
To accumulate points, let your Outfitter know that you're a member of the PR Program each time you make a purchase.