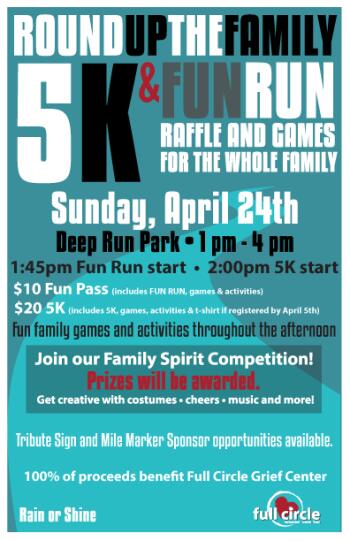 Round Up Full Circle 5K & Fun Run
Fun for the whole family! 

Join us at this year's Full Circle Round Up The Family 5k & Fun Run on Sunday, April 24th at Deep Run Park. 
Because of the generous support from the Richmond community, last year's event raised $24,000. These proceeds help Full Circle administer the programs provided to children, adults, and families in the Richmond area with comprehensive grief counseling at no cost. 
Full Circle center is located in the West End of Richmond.  Their grief counseling programs are provided on site, in community centers and in Richmond City public schools.
Let's help make this year's event bigger and better than ever! 
Sign up to participate or learn more here.