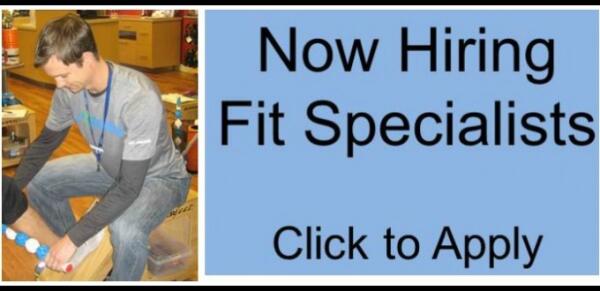 We are seeking people who have  passion for fitness, enjoy serving others, and are capable of providing consistently superior customer service. We work hard and we play hard- and there are demands that go along with a position here, so we tend to be selective. We seek the following qualities in potential team members:
• Patience and willingness to provide the ultimate customer service experience, making every customer feel equally welcomed and valued
• A team player that is willing to pull their own weigh and make decision for the good of the team
• A strong sales sense- confidence and comfort when talking to customers our our products
• A willingness to learn about our business and products
• The ability to stay calm and friendly under pressure
We are currently looking to grow our team! We are looking for...

Sales Associates/FIT Specialist: We are looking for part-time sales associates/FIT Specialists who can provide amazing customer service. 
If you are interested in working with us, please contact Jeff, at jeff@fleetfeetrichmond.com, and answer the following 3 questions:
1. Why Fleet Feet Richmond?
2. What skills can you bring to our team?
3. What are your hours of availability?
*Please submit resume along with questions.
We look forward to hearing from you!