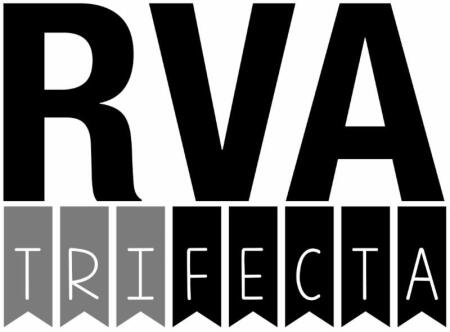 The Triathlon Reinvented!
We are thrilled to announce the 5th RVA Trifecta  
Sign Up Here!

The Challenge:
Complete a run, cycle class, & yoga class in one day- Sunday, June 24th
Where: 
BOHO Cycle Studio
714 N. Sheppard St. Richmond, VA 23222 
*All events will begin and end at BOHO in the Museum District
 The Events:
45 min indoor cycle class @ BOHO
3 mile run (starting at BOHO) led by Fleet Feet Sports
60 minute yoga class (on Monument Ave) with Om On Yoga
 Cycle 

8:00 am

, Run 8:55

 am

, Yoga 9:30 

am
5K Starts at Boho Cycle, and finishes at Boho Cycle.
Yoga will be located on the grass of Monument Avenue.
Please BYOM (Bring Your Own Mat).
Please register by heat time you prefer.
The Details:
All events will begin and end at BOHO!
Participants begin with a 45 minute indoor cycle class, followed by a 3 mile run led by Fleet Feet Sports.
A route with turn by turn directions & map will be provided.  End your morning with a 60 minute, well deserved yoga class. We understand you will be tired, so if you decide to spend the entire hour in child's pose we won't judge ;)
Cost: 
$45- May 21st - June 9th
$50- June 10 - Race Day
Swag:
Bragging rights! Prizes, surprises, and sweat. 
Grab your race bib on the morning of the event 30 minutes prior to your heat start time.


Accept the Challege:
We look forward to seeing you on the road, bike, & the mat!