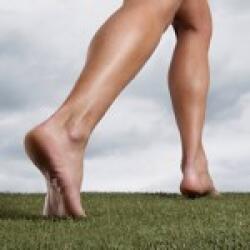 Does foot pain have you stopping in your tracks? 
Join us Saturday, May 23rd to learn what is causing you pain. 
Have you been experiencing foot pain that doesn't seem to go away? Whether it be from working out, running, standing all day, or you simply wake up with achy feet. We want to help you deal with this aggravating injury.
Sign up for your one on one session to meet with Dr. George Lane, DPM, DABPS & owner of Adult & Child Foot and Ankle Care, onSaturday, May 23rd from 9am-11am. Dr. Lane will be in store to perform free 15 minute foot assessments to help determine what is causing you pain and the appropriate treatment needed to get you "back on your feet."
Dr.  Lane has treated beginner to elite runners and triathletes of all ages.  Dr. Lane's philosophy is to always seek out the best conservative approaches to foot and ankle injuries as the first line of treatment, as the vast majority of injuries do not require surgery. 
Reserve your free 15 minute session with Dr. Lane by clicking the "RSVP Here" link at the top of the page.
What: Foot Health Screening
When: Saturday, May 23rd from 9:00 am- 11:00 am
Where: Fleet Feet Sports