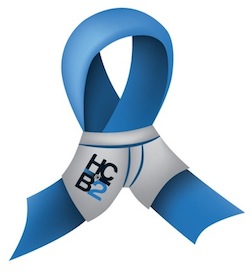 Join us in the fight against cancer by participating in the "Boxer Brief Battle" 5k Run on June 7th at Rocketts Landing! With just a $25 online registration fee, you can help Hitting Cancer Below the Belt, Inc. (HCB2) in continuing to raise awareness and prevention of cancers below the belt.
Event Information:
What: 5k run
When: Saturday, June 7th, 2014
Where: Rocketts Landing
Richmond, VA 23231
Cost: $25 online registration through June 3rd
Onsite registration offered for $35
*To view a course map and more information, please click here
About Hitting Cancer Below the Belt, Inc.
Hitting Cancer Below the Belt is dedicated to below the belt cancer prevention.  By offering events, activities, and services, we are able to raise awareness and funds for local efforts in cancer prevention.
Through its events, HCB2 offers opportunities for prevention education, community advocacy, promotion and planning of early cancer detection programs in the Richmond area, and celebration of recovery and life.
For more information about HCB2, please visit www.hcb2.org.
Fleet Feet Sports Richmond is a proud supporter of the "Boxer Brief Battle"! Visit our tent on race day for free calf massages before and after the race!
Check out images from the 2014 race here.