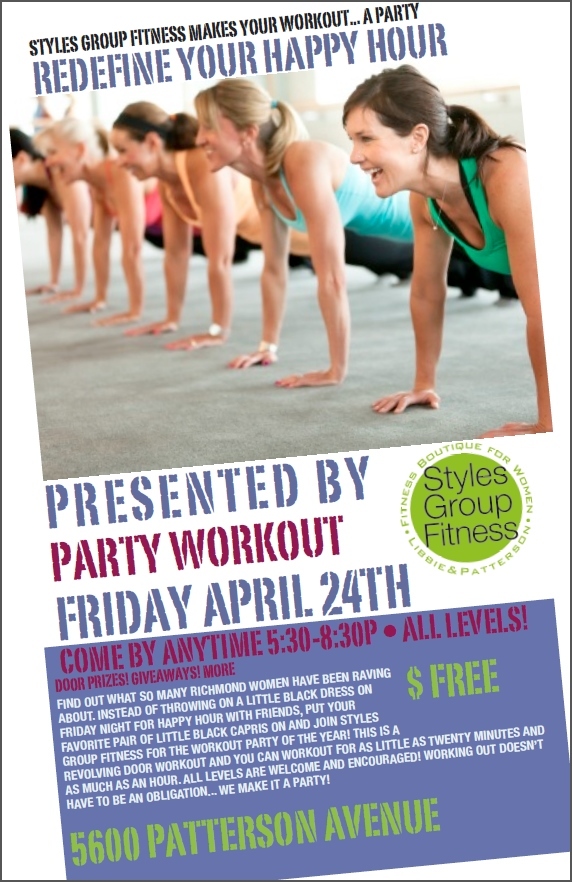 You think you know what Styles Group Fitness is all about?!
It's time to "Redefine Your Happy Hour" at Styles Group Fitness! Check out the new changes to their studio and workout like you have never done before. SGF has added a heart rate feature tracking your calories burned, a "lounge/party" feel to the studio, new innovative workouts, nutrition challenges, social events, and more! It's open to everyone, bring your girlfriends next Friday, April 24th. We hope to see you there!
Click here to visit their website and learn more.