The proper accessories should make your run easier, not weigh you down.
Being prepared for a run means more than lacing your shoes or making sure you know your route. With the right nutrition, adequate hydration, and excellent equipment, you can go farther and get more out of your run than you ever imagined!
What's in Your Toolbox?
There are essentials that keep every runner healthy and having fun. Make sure your toolbox includes some aspect of the following:
Massage and Recovery:
Maintain elastic muscles and prevent injuries. We carry a variety of massage tools from The Stick, Addaday, Trigger Point and Foot Rubz
Need compression? Check out CEP and Lili Trotters compression socks and sleeves. For help with plantar fasciitis, try a compression wrap from OS1st or the Strassburg Sock. We also stock kinesthetic tape from Rocktape in a variety of colors.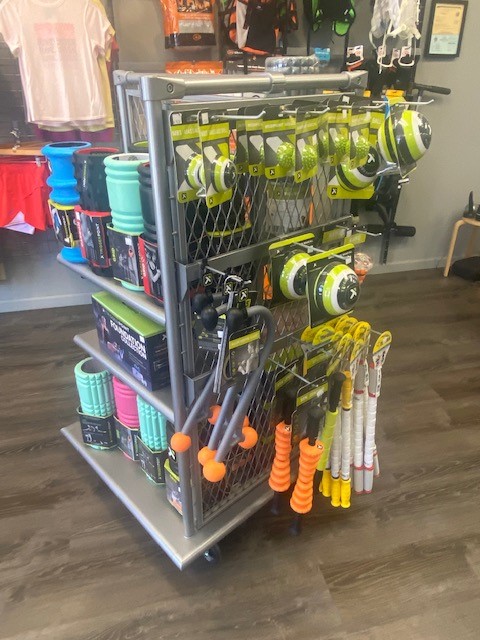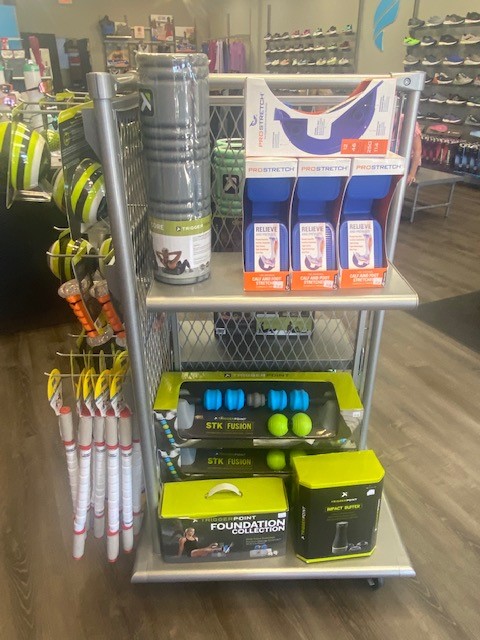 Training:
Keep track of your progress with accurate GPS watches that track distance, pace, calories, and more. We carry a wide range of Garmin products including heart rate monitors, the Forerunner 45 and 245, Vivoactive and several models of the Fenix series. We also have training journals to help you stay on track!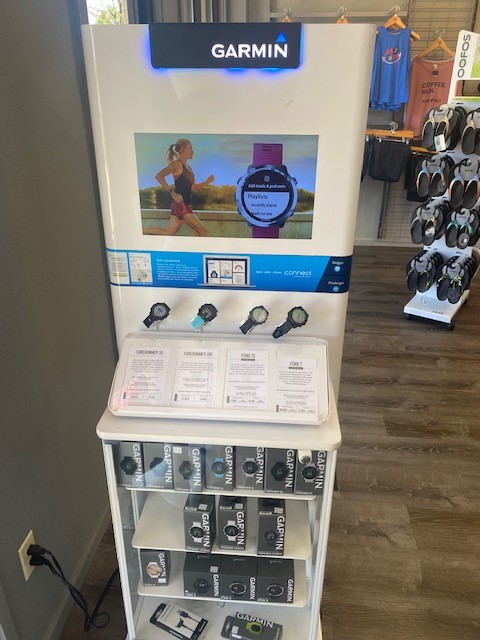 Comfort and Safety:
Don't forget Body Glide, your Superfeet or Powerstep inserts, sunscreen.. We carry iPod and smartphone armbands as well as headphones by After Shokz designed specifically for working out. Stay safe and light your way with Nathan headlamps, Knucklelights as well as reflective gear. Running alone? Make sure to bring some pepper spray.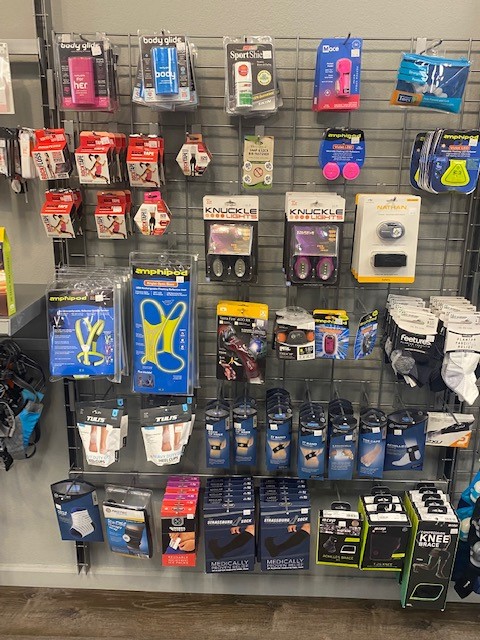 Style and Sass!
To add some flare to your wardrobe, we have Goodr and Tifosi Sunglasses. Pair that with a colorful hat by Sprints and you will run with attitude.