Pub Run Thursday! (every 4th Th. of the month, but sometimes it changes)! 
April 30th is "Your Own FF Pub Run"
We have to change it up due to COVID-19*
Run/walk a few miles on your own and then support your favorite pizza place and get yourself some tasty food.  Post on social media using:  #fleetfeetRCstrong #fleetfeetranchocucamonga #supportlocal #fleetfeetpubrun
Join us for a run/walk followed by some fun at Barboni's Pizza* with food, friends, & drinks!**
Run starts at 6:30pm at Fleet Feet and then we will take a short drive to restaurant.
Barboni's Pizza- 9792 19th St, Rancho Cucamonga, California 91737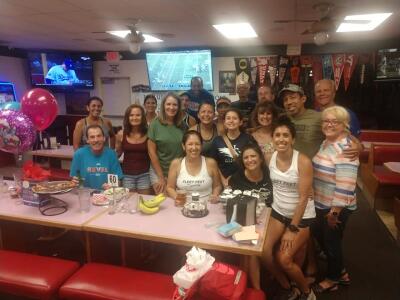 *In the event that Barboni's is too busy, we will go to Round Table on Baseline and Archibald.
**Participants are required to be responsible for transportation to and from and are expected to drink alcohol responsibly.