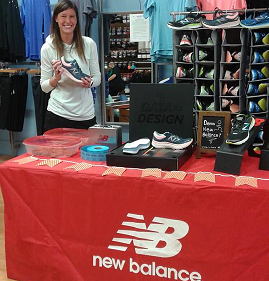 New Balance Demo Run
Thursday, May 4th starting at 6:00 p.m.
May the 4th Be With You! Wear your favorite Star Wars gear!
Demo Run/Walk from the store and on to the PE Trail. Distances and paces will vary. Come early to get your size. Event starts at 6:00 p.m. and run/walk starts at 6:30 p.m. For more details on "Demo Runs" click HERE.