Humans of Hoka
Our latest "Humans of Hoka" is Margo Dowd!  Thank you Margo for being a super loyal customer and amazing friend!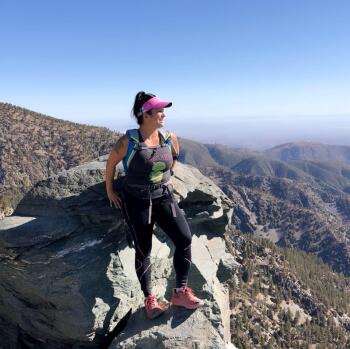 "In June of 2014, I graduated from law school. After spending four years of endless nights studying, I had gained a significant amount of weight. I decided to start my weight loss journey in a boot camp. The weight did come off, however, it felt like a job. I never realized how my life would change the day I first walked into Fleet Feet. Dave, the owner, fitted me with several shoes, but my feet always seemed to ache after long runs. One night, the store held a HOKA Demo Night. I tried on a pair of Cliftons and I immediately fell in love. No more foot aches. I was able to focus on my form, speed, and distance. I would never use any other brand. From that moment, running has become fun! I have been running with Fleet Feet for nearly five years and have too many epic adventures to count. Their partnership with HOKA has made things simple because they always seem to have the latest series in stock. For trail running, my shoes are the Speedgoats. For speed work, I just recently purchased the Carbon X or as I like to call them, "my magic shoes." They have made speed work fun. Fleet Feet has empowered me to be a better runner. Not simply because they sell shoes, but because they introduced me to a lifestyle. A happy, healthy lifestyle. They support their community and it's always motivating to see their tent coming up at mile 23 of a full marathon. I know when I get there that they will check my shoes, roll me, and hydrate me. It's the little things that make the biggest difference in a runner's life." – HOKA ONE ONE fan Margo Dowd from Fleet Feet Rancho Cucamonga, CA #humansofHOKA
Congratulations to John Kochis! He is part of an amazing group of people- "Humans of Hoka." Thank you Hoka One One for this awesome opportunity to highlight a very deserving individual!
"I started running in high school and haven't looked back. Running has always been an important part of my life. I was a prosecutor for 40 years and have been involved in several murder cases. I've worked with the families of many innocent victims who undeservingly lost their lives. Running not only helped me reduce this stress but also served as a reminder of how short life can be and how lucky we are to be able to participate in this activity. Running has been a great way to reduce stress, stay healthy and connect with interesting people. It has kept me grounded and positive when life takes unexpected turns." - HOKA fan John Kochis from Rancho Cucamonga, CA #humansofHOKA To see all the Humans of Hoka: https://www.fleetfeet.com/humans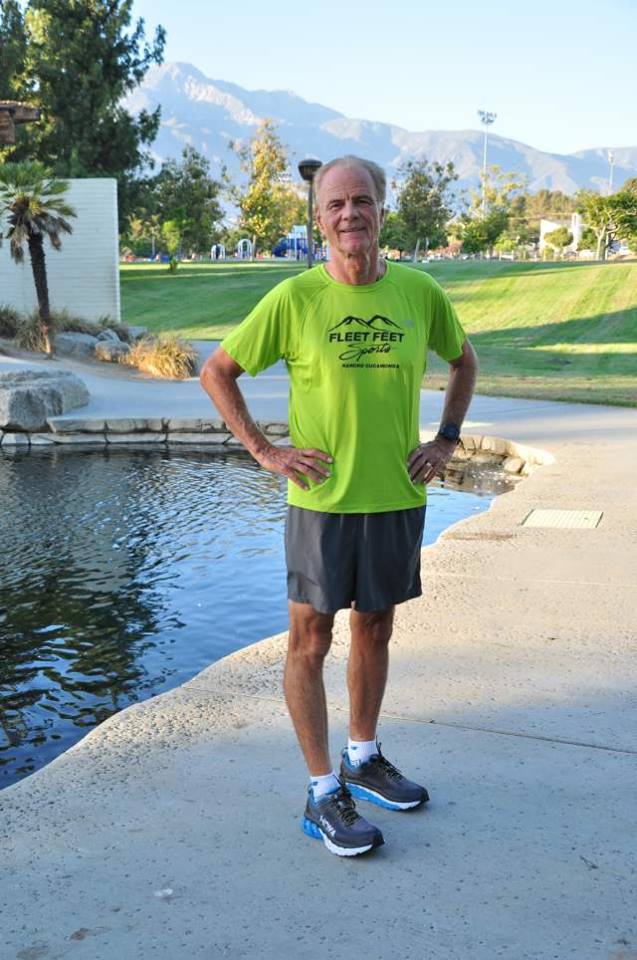 Our past "Humans of Hoka" recipients:  Jeff Combalacer. 
Jeff Combalecer