Buying a Gift for a runner can be confusing and frustrating.  Where do you even start?  Have no fear, we are here for YOU!  Sit back, relax, and let us provide a few options that every fitness enthusiast would enjoy.  Take their training to the next level and enjoy the satisfaction of giving the BEST GIFT EVER!
---
The Gift of Fitness
Training Program Entry: Whether you are a seasoned veteran or a toe-in-water beginner.  Avid Runner or casual walker.  Our Training Programs are designed to cater to YOU and YOUR fitness goals.  We are gearing up for our next round of Training Programs, you do not want to miss out.
---
Simple, Yet Essential
Socks:  No, not the typical cotton socks that Grandma stuffs into your stocking at the last minute.  Socks from Balega and Feetures! are carefully designed to provide optimal comfort during your workouts.  
Body Glide: Friends don't let friends chafe.  End of story. 

 Bic Bands: Stylish and effective!  Keep hair in place with fun and unique designs.  These head bands come in thin and thick cuts to help all hair types.  
CEP Compression Socks: Who wouldn't want to keep their legs feeling fresh?  Compression socks are great to help flush out the bad and improve the recovery process.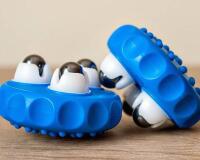 Addaday Rollers: The Addaday rollers allow you to quickly and easily work out those knots and allow your muscles to recover faster and easier so that you can get the most out of your workouts. The come in all shapes and sizes to be just as unique as you.
---
Fashion Forward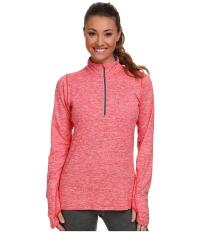 Nike Element Half Zip: The Nike Element Half-Zip is essential for every wardrobe. It provides the added warmth and comfort for those chilly morning runs. The soft, synthetic fabric wicks moisture to keep you dry and comfortable. Thumb holes keep your hands warm while reflective details increase visibility.  Not only is it great for workouts, but you will soon find yourself wearing it where ever you go.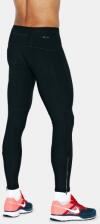 Nike Running Tights: Dri-Fit wicking fabric will allow you to keep dry during any workout. Plus the the longer length will add a little warmth on those cooler workouts. Zippers on both ankles make for an easier on & off process as well as putting on shoes. Plus the pocket in the back allows for added storage. 
---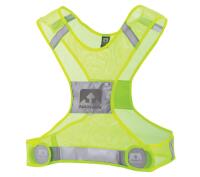 Safety First
Running Safety Vest: Nathan Streak : This ultra-light, adjustable reflective vest is a winner in everyone's book.  Its unique shape allows for a full-range of motion.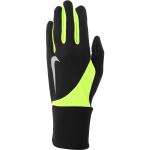 Gloves: Nike Dri-Fit Tailwind Run Gloves: The barely-there glove that provides the perfect balance of warmth and moisture-wicking.  These gloves are great for colder runs and can be easily stashed away on runs that heat up.  The bright yellow color will help keep you visible during early morning and late night runs.     
---
Tech Whether buying for yourself or a friend, all Heart Rate and GPS watches come with a free set-up and tutorial session.  We are happy to help guide you and show you all the cool features of these watches.  No more fussing, no more frustration.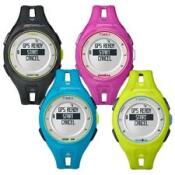 Timex Run x20 GPS : It doesn't just tell time. This device tracks your distance, speed, & calories burned. Plus it does interval timing! This user friendly watch is great for anyone.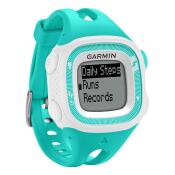 Garmin Forerunner 15: The perfect fit! This beauty tracks your distance, speed, calories burned, as well as heart rate! Plus activity tracking counts your steps & reminds you to move throughout the day.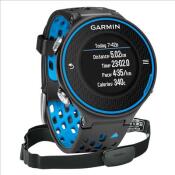 Garmin Forerunner 620: The ultimate! The touchscreen GPS tracks distance, speed, & heart rate. This guy will also calculate your recovery time & VO2 max estimate when heart rate is used. Plus cadence, ground contact time, and vertical oscillation can also be tracked! This is more than just a watch, its a training coach. 
---
And if you need a last resort....