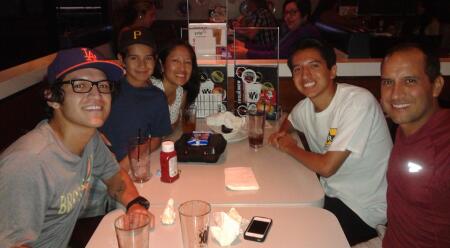 We are the Armijo family: Dave, Eva, Jake, Daniel, and Aaron.   As we work towards six years of being in business, we are reminded at every moment, that we are blessed to be able to do what we do.  We love being a source of information and motivation and we are constantly supported by our family and friends. A lot has happened in the past six years; we have grown, learned a lot and our friendships have become family.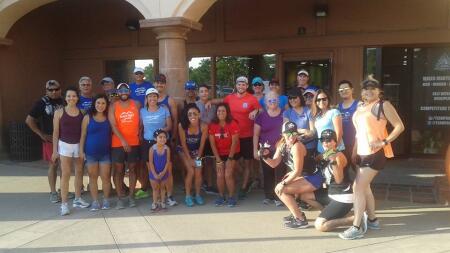 Our boys will always be our greatest motivation.  We would not be who we are today if it wasn't for our boys.  Jake is a great drummer and all around great musician.  Daniel is in Washington and attending college.   Aaron just started middle school and is looking forward to baseball season and no running...
Since opening our store we have given exceptional customer service and helped many find comfort, pain relief, and of course...get healthy.  We have successfully trained hundreds of people in many distances, contributed in so many ways to our community and we are not done!  Personally, Dave and I have become certified running coaches and have done several marathons.  We will always continue to learn, research, and find ways to help others become healthy. 
Our humble beginnings:  After Dave and I discovered our passion for running we discovered Fleet Feet Sports and realized we could have our own store.  Dave and I had over 33 years of retail experience and we knew we enjoyed retail and giving great customer service.  So, we decided we could do this for ourselves and incorporate our love of running into our own business.  Fleet Feet has allowed us to pursue our dream of having our own business and share our passion for living a healthy life with others.  We believe that in life if you do what you love, then the rewards will follow. Our boys have taught us this and we hope they take it to heart.  We are blessed to be surrounded by family and friends that support us in everything we do.