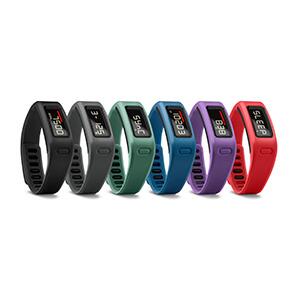 Make every step count with Vívofit.
Counts steps and estimates distance and calories burned.
Calculates personalized daily step goals based on past performance.
Red "move bar" lets you know when you've been inactive for an hour.
Sleep mode tracks total hours slept as well as periods of movement and restful sleep.
Pairs with a heart rate monitor.
Connects wirelessly with Garmin Connect. Compete with other Garmin Connect community members.