Featured Product
CEP RxOrtho Achilles Brace
In one mile walking or running you will take about 2,000 steps. At the toe-off stage of your step the amount of pressure applied to your Achilles can be up to 12 times your body weight. Fortunately, the Achilles tendon is one of the strongest in your body. Unfortunately, it works short on supply.
In addition to getting used a lot, the Achilles receives poor blood supply, which makes it particularly susceptible to injury and, once injured, is slow to heal. While tendon injuries can occur on the entire length of the Achilles, the blood supply is most lacking 2-6 centimeters above the insertion point, leading to the greatest percentage of injuries in that area. -A Runners Achilles Heel
Benefits of the CEP Achilles Brace
The CEP Achilles Brace provides you with necessary support in a light-weight, breathable, and comfortable product. Not only does it use silicon to cup your heel and take pressure of your Achilles tendon, but uses CEP's famous graduated compression to increase the blood supply.
Recommended Uses:
Mild Achilles inflammation
Achillobursitis
Post-traumatic and post-operative irritations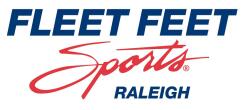 Our previously featured product, The Feetures Plantar Fasciitis sleeve, can be found here