Since the first arrival of the Cloud in stores, On Running has quickly become one of our most sought-after shoe brands, due to the unique design and lightweight feel. That same functionality is found in their apparel, now in stock at all three Raleigh and Morrisville locations.
What we're most excited for: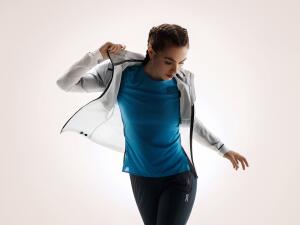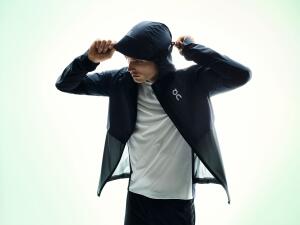 Weather Jacket, $240, Men's and Women's available in-store
The price tag may be hefty, but this is a seriously cool jacket. The lighter-than-air On Weather Jacket provides durable, water-repelling coverage and a well-fitted hood that won't obscure your view while running in unpredictable weather. It's also incredibly portable as it can be folded up and stashed within its own water-resistant breast pocket when you don't need it.
Thanks to the lightweight Japanese fabrics used, the running jacket offers 360° ventilation in an ultralight package – the perfect companion for a wild run in the wind and rain.
100% polyamide protective and tear-proof upper fabric reaches across the chest and shoulders. Coated with advanced DWR (durable water repellent), the running jacket protects you where needed.
The running jacket's specially made and uniquely engineered hood can be neatly adjusted for perfect fit and field of vision at the same time, allowing you to enjoy your run – especially in the wet.
The pockets of the running jacket offer water-resistant zip protection for whatever you want with you on your run. The entire running jacket can be folded into its own breast pocket, allowing for ultra-small storage and portability.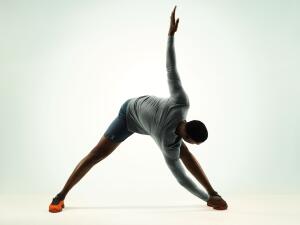 Long-T, $80, Men's and Women's available in-store
Light yet protective, simple yet sophisticated, casual yet made for high performance. The Long-T gets the balance right so you can focus on making more of wherever your training takes you.
Don't be fooled – The easygoing appearance hides serious technology. The Japanese lightweight knitted fabric dries fast and deters odours. Created for comfort whether you pair it with casual wear or push it to perform.
Keep your body temperature in the comfort zone even when your training takes you out of it. The Long-T is designed to balance warmth with breathability. This adaptive quality makes it ideal for the stop-start of interval training or when you don't know if the weather is on your side.
Looking for an added layer of protection from the elements? When the conditions are unpredictable the Long-T partners perfectly with the Weather Vest, offering you additional warmth and water resistance without sacrificing speed or style.
See what else is in store at our FashiON Show on Thursday, Feb. 26! You'll also get an early look at our newest shoe from On, the Cloudswift. Details here.