Mother's Day is on Sunday, so we wanted to highlight a few women in our community who have dedicated their careers to keeping our community healthy and fit, and who also happen to be moms. We asked these awesome women how motherhood has, if at all, affected their fitness goals personally or professionally, and what advice they had for anyone, mother or otherwise, struggling to get back into or start a new fitness routine. 
Prudence Scott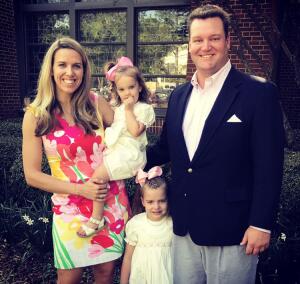 Head Trainer, Burn Boot Camp - West Raleigh

Kids: Two daughters. 4 and almost 2
I've worked in the health and fitness industry since I was 22 when I became a coach at Cardinal Gibbons High School. I worked mainly with the women's lacrosse team as the varsity head coach and I also worked with the cross country team. I became certified for group fitness instruction in January 2015 with the Fit4Mom organization and earned my personal training certificate through NCCPT in March of 2016. I've been working for Burn Boot Camp ever since!
As a mother, I want my daughters to grow up with self confidence. I didn't realize until a few years ago that my health and fitness is measured beyond the number on the scale. I will do my best to help both Lilly and Harper understand that concept at a younger age. I'm hopeful my husband and I can help them develop into strong, confident, intelligent young women.
Professionally, I want to spread the Burn Boot Camp lifestyle to the Raleigh community! With our combination of burst and strength training, nutritional guidance, included child care, showers, 45 minute camp times throughout the day and an amazing community of like minded women, it's a no brainer to join the Burn Family.
I know what it's like to feel defeated. I dabbled in exercise here and there after my daughter Harper was born, but I didn't have a serious routine and I was eating like I was still pregnant. February of 2014, when Harper was one and I was wearing my maternity jeans to a party, my pants ripped getting in the car and I simply lost it.  I was so disappointed in myself.  I started working out and watching my food shortly after. By focusing on clean nutrition and HIIT (High Intensity Interval Training) style workouts, I was able to get back to my wedding weight by August of that same year. I have continued to make nutrition a priority, and have since incorporated more strength workouts, along with the burst training, into not only my personal routine, but into my clients' workouts, as well.
We have women of all levels and the hardest step is simply walking through the doors. After that, our community will welcome you in and help you through your first camp. Once you've decided to make health a priority, there are simple changes you can make to stay on track. Start each week with a plan for fitness and food. Schedule workouts and write them down in your planner or enter them in your phone calendar. Come to Burn and complete a Focus Meeting, where we take your body diagnostics (body fat % and measurements) so you have a solid starting point and you'll be able to quantify your results.
Meal prep doesn't have to be daunting or overwhelming. I keep basics on hand like ground turkey, chicken, eggs, salad, veggies, sweet potatoes, Greek yogurt, etc. If you keep good food in your house, that's the food you'll be eating. 
On Sunday
 I cook a few chicken breasts and sweet potatoes and put them in the fridge. I know those are quick go to meals when I need them. Carry around a water bottle and keep hydrated. Find one you like  - options like having a twist top or a straw sound silly, but it can make a big difference. If you work in an office with tempting snacks, bring your own. Tell a coworker your plan and have him or her keep you accountable. Or better yet, sign up for our $30 for 30 days deal, available until 
May 24th
, with a coworker and you can keep each other accountable!
And last but not least, sleep.  Get on a schedule where you go to bed around the same time and wake up around the same time.  The proper amount of sleep absolutely affects your overall health.
A healthy life shouldn't be a burden. Enjoy good food and embrace an active lifestyle!  Feel free to reach out to me if you have any questions via Facebook messenger or at 
prudence@burnbootcamp.com
.

Chris Newport, MS, RDN, LDN, EP-C, CLT, CISSN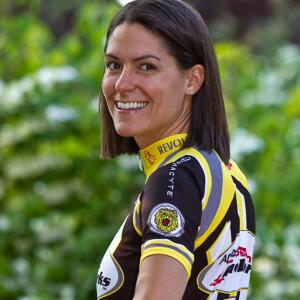 Nutritionist & Head Coach, The Endurance Edge

Kids: 6 year old daughter, 4 year old son
When I found out I was pregnant with my daughter, I bowed out of competitive racing since I didn't have the mental capacity to train seriously. I had to make the shift to maintaining my fitness and getting in what I could. Seven years later, I'm just getting back into it and am excited to share my journey via social media. For me, it was difficult to juggle motherhood, work and exercise. My best investment was the BOB stroller (I had a single and a double), so I could run with the kids. I also started a women's cycling club called Wheel Chix so I would have other women to get me out of the house and onto the bike.
When they say "it takes a village," it's true! It takes effort and support to reach your running, fitness and health goals. I found it crucial to have family, friends and reliable babysitters involved to make sure you're taking care of yourself, which sets a good example to your kids.

Gina James
Training Program Coordinator, Fleet Feet Raleigh/Morrisville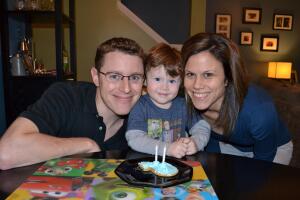 Kids: Six-year-old son
I started running in 2001 with my sister in law. Our goal was to run the Chicago Marathon. At that time I had no idea how much of a challenge went into training for races. I have been running now for 16 years and I have a learned a lot about myself and running over the years. Six years ago I had my son Howell. After being pregnant for 9 months I couldn't wait to go out for a run. Finding the time and the ENERGY to go out for a run was now a different challenge. During the day I would try to make it a point to go out for a run pushing a jogging stroller around Shelley Lake or my neighborhood. It was hard to get motivated to get everything together and get out the the door, but after I would go for a run I was so happy I did. I knew I needed a goal race to keep me motivated so I signed up for a half marathon. During training I missed running with my sister in law, I missed the stories we use to share, the jokes, the good runs and the bad runs. I missed all of that so I started looking into ways to volunteer with running. That is when I found "Girls on the Run" and how I could
mentor
with Fleet Feet Sports. Six years has flown by and my life has changed dramatically because of running! I am now the Group Coordinator with Fleet Feet. I have coached several of Fleet Feet's training programs and have met some wonderful people doing it.
My advice to all the new moms out there is that it is hard to get out at first, but get into a routine that works for you and stick with it. Running may not be your thing and that's okay. There are many fitness groups in our area. Find something that grabs your interest and try it out. Most places will let you try your first class for free. Don't be afraid to take that first step.