Doing some holiday shopping for your favorite runner? (Or putting together your own wish list?) We've got some ideas.
1. Addaday Boomerang
As runners, we consider basic massage tools like foam rollers and sticks to be absolute necessities. The Boomerang ($48), on the other hand, is a luxury! This massage roller can wrap around the body allowing you massage hard-to-reach areas like the back and shoulders. Don't like giving back rubs? Get your loved one a Boomerang!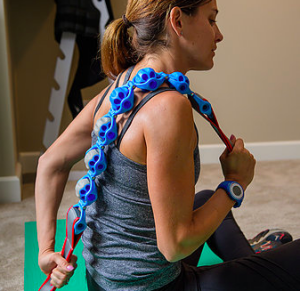 ---
2.  Sol & Selene Gym Bags
These gym bags ($90-$120) are the perfect gift for the fitness freak or gym rat who doesn't want to sacrifice style! Stow your shoes, towel, a change of clothes, water bottle, phone, yoga mat, and whatever else you need when you head to the studio!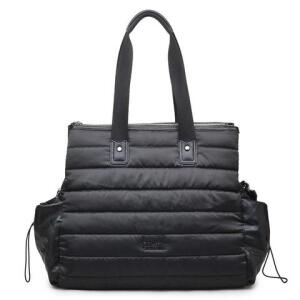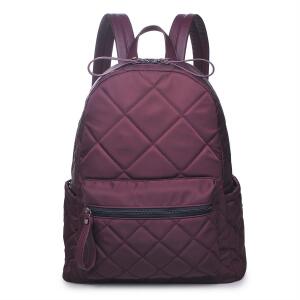 ---
3. Garmin FR235
Track all your stats with our most popular watch, which features Elevate heart rate technology that monitors heart rate at the wrist 24/7 and a powerful combination of GPS and accelerometer that allows you to measure distance on the roads, trails, or treadmill. 
---
4. Half Zips!
Year in and year out, this is our favorite winter apparel piece. And 2016 is no exception. Swing by to check out some of our faves, including the Nike Element Half Zip ($65), which is maybe the softest shirt we've ever worn, and the New Balance Performance Merino Half Zip ($125), which is extremely lightweight but warm, perfect for those chilly winter morning runs! While you're at it, check out some of our other favorite apparel pieces, including the plush New Balance Favorite Tunic the highly reflective Brooks Drift Shell.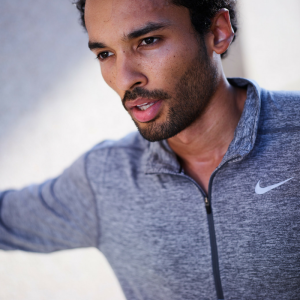 ---
5. Logo Tees
Celebrate your local pride with our brand new logo Tees ($20). Available in men's and women's styles.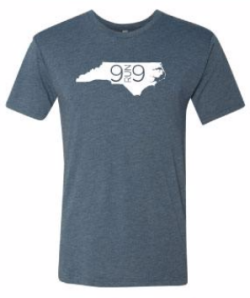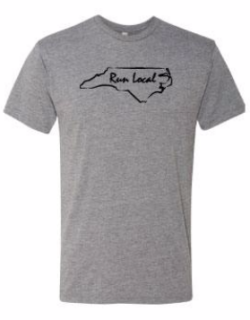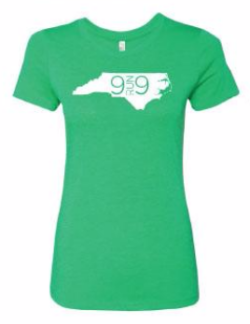 ---
6. Stocking Stuffers
What could be better than socks? Throughout the month of December, all Balega socks will be BUY 3, GET 1 FREE. But we've also got some other great small gifts for the runners on your list, including Bondi Bands, a variety of magnets and stickers, Picky Bars and other nutrition faves, and the ever-popular Marble Roller from Addaday.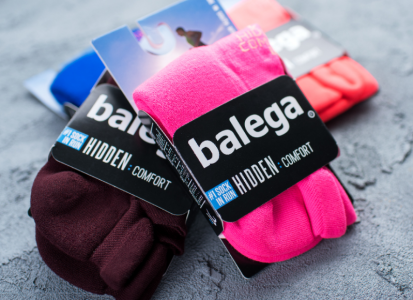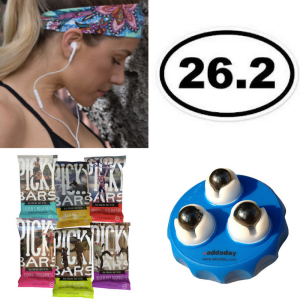 ---
7. Gift Cards
Can't decide? We've always got gift cards! And while supplies last, each gift card comes packaged in a miniature Brooks shoe box!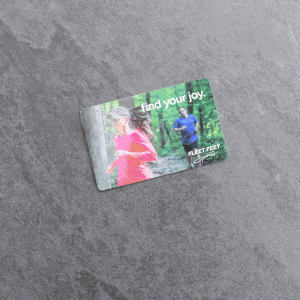 Throughout the holiday season, we offer complimentary gift wrapping at all of our Raleigh & Morrisville locations!