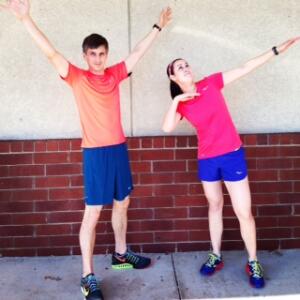 Nothing gets us more motivated to run than a great new outfit. Which is why this is one of our favorite times of year!
Over the last couple weeks, we've received the latest spring fashions from many of our favorite brands: Brooks, Moving Comfort, New Balance, Nike, Saucony, and Under Armour. It's all technical gear, meaning it will wick moisture and keep us cool and dry, as well as stretching and moving with us even on those long, hot summer runs. And it looks good!
Check out a few of our favorite looks:
1.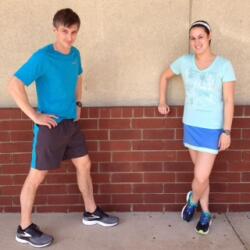 Men's:
Top: Brooks Essential SS II ($45)
Bottom: Brooks Sherpa IV 7" Short ($50)
The soft feel of the Essential shirts is great. And I love that they're now making it in a V-neck. The Sherpa shorts, Brooks' number-one seller, are very lightweight and feature pockets for keys, credit card, and gels."
Women's:
Top: Brooks Versatile SS Scenic Run ($36)
Bottom: Brooks Versatile Skort ($54) 
2.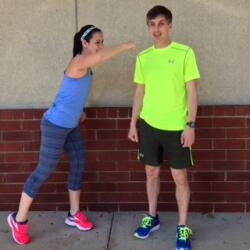 Men's:
Top: Under Armour Coldblack Run SS ($40)
Bottom: Under Armour Launch 7" Reflect Short ($55) 
Women's:
Top: Brooks Versatile Printed Racerback IV ($32)
Bottom: Brooks Urban Run Capri ($65)
 This year's version of the racerback features a longer cut for better coverage and a fun printed design on the back. The run capri is soft,  comfortable, and very flattering"
3.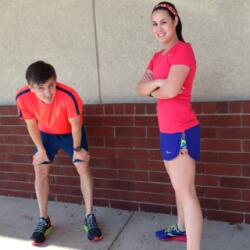 Men's:
Top: Nike Relay SS ($38)
Bottom: Nike Phenom 2-in-1 Short ($62)
The Relay shirt is my favorite running shirt of all time. It's so soft! Like a lot of shorts, the Phenom shorts feature a compression layer underneath. But they also have a waterproof pocket that fits an iPhone!"
Women's:
Top: Saucony PE SS ($38)
Bottom: Saucony Impulse Short ($45)