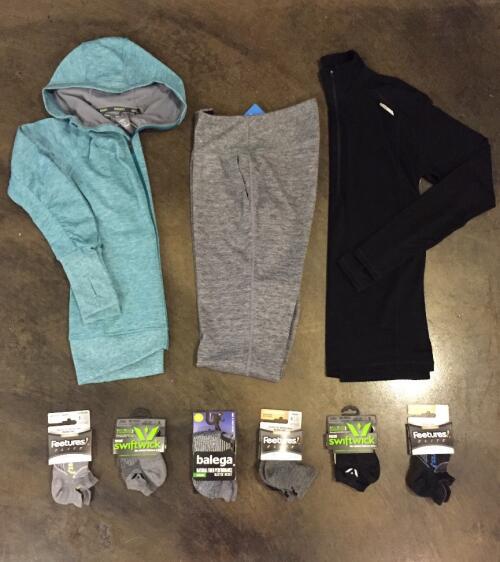 Have you tried running in wool? If not, it's time to give this natural fiber a try!
Here are four reasions we love it:
Wool is naturally antimicrobial, meaning it won't pick up odors and stink, even during your toughest workouts!
Wool is naturally temperature regulating in all conditions, keeping you cool in the heat and warm in the cold. It even keeps you warm when it gets wet.
Merino wool is breathable, dry-wicking, and soft against the skin (not like your grandma's scratchy wool sweaters and blankets!)
Our merino wool pieces are sylish and equally good for running or casual wear.
We carry merino wool apparel and socks at all three of our locations. Selections vary by location.
Pictured above:
Brooks Joyride Hoodie ($125)
Brooks Joyride Pant ($90)
Tasc Compas Merino 1/2 Zip ($120)
Feetures Ultra Light Merino Socks ($15)
Swiftwick Zero Socks ($16)
Balega Mohair Blister Resist Socks ($13)
Feetures Light Cushion Quarter Socks ($17)