Happy Spring! Whether you're in the thick of spring training or just getting ready to emerge from your winter running hibernation, we've got some sparkly new must-have gear to help you run your best this season.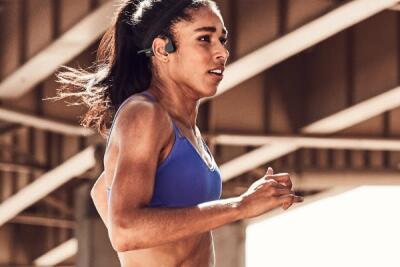 Aftershokz Trekz Air
The newest open-ear wireless headphones, the Trekz Air feature the same bone conduction tech as the original Trekz Titanium; the use of more titanium gives the Air a lighter, slimmed-down design, better fit, and better sound quality. Keep your ears open to your surroundings without sacrificing your music!
$150 (in-store only)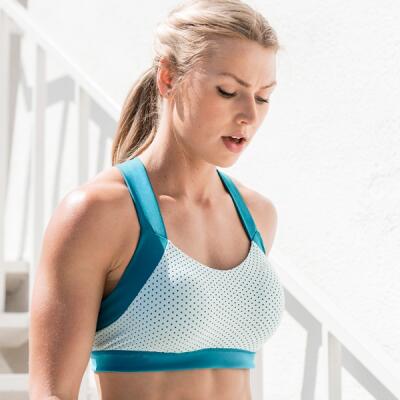 Sports Bras: New Spring Colors
Brooks has released some fresh new colorways for their best sports bras! Check out the Juno, Fiona, and Uplift in spring-y new shades.
Pictured: Brooks Uplift $48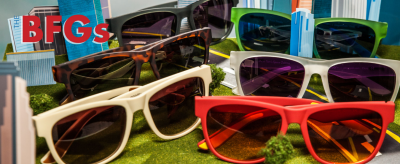 Goodr BFGs
We've been raving about Goodr sunglasses for a while now, so we're pretty excited about their newest line: the BFGs! (Yeah, it means what you think - Big Freaking Goodr, to be polite.) Just like the originals, these guys have polarized lenses, are slip- and bounce-free, and have delightfully punny names. The BFGs also feature gradient lenses for better visibility, wider and more durable frames, and an overall larger fit.
Available in 6 colors at all three stores: $35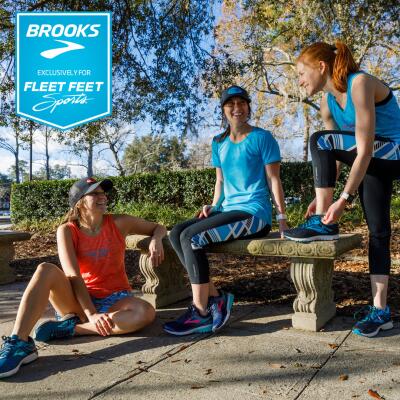 Exclusive Spring Apparel from Brooks
Brooks recently released their new spring apparel line created in collaboration with and exclusively for Fleet Feet Sports! We're eagerly awaiting the arrival of warmer weather so we can actually wear it...
Shop Online or in store
New Balance 890v6
This cult favorite from New Balance is back! The ultra-lightweight 890v6 is enhanced with REVlite cushioning; an engineered mesh upper for a snug, arch-hugging fit; and a super-responsive forefoot for a speedy, snappy toe-off.