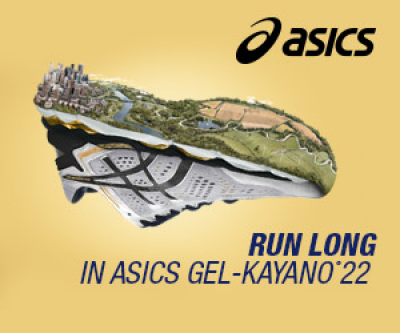 We're loving the new Asics Gel Kayano 22, the latest update to one of Asics' most beloved running lines. The Kayano 22, a high-cushion stability shoe, features stretch mesh and seamless overlays in the upper, giving it a smooth, supportive feel, as well as Fluid Ride midsole technology giving you a plush but stable ride underfoot.
Over the last couple years, we've seen an increase in runners, both new and experienced, looking for high-end cushion shoes, and so far the feedback on this one has been great.
And the Kayano is also our featured "Gear that Does Good" product for this coming weekend. Purchase a pair of Kayanos this Saturday or Sunday, September 5-6, and $3 will go to the SPCA of Wake County.
Come try one on today!