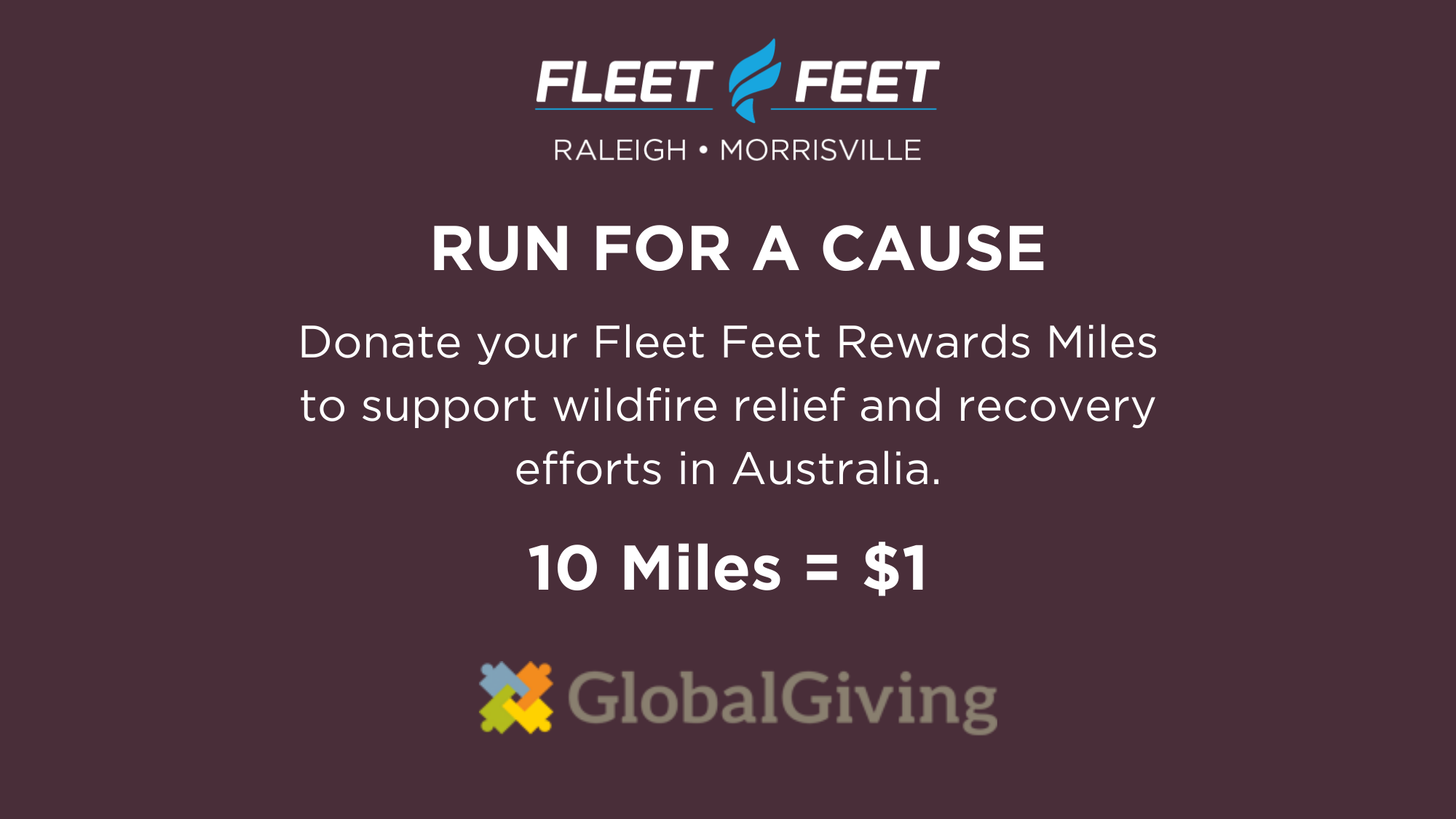 Run to support the Australian Wildfire Relief Fund!
Wildfires have already ravaged over 20 million acres of the Australian continent, particularly in New South Wales and Victoria, and are still burning. At least two dozen people and one billion animals have been killed, and countless homes and habitats have been destroyed. Now through the end of January, you can donate Miles in the Fleet Feet Rewards App to support relief and recovery efforts to protect people and wildlife in Australia through GlobalGiving's Australian Wildfire Relief Fund.
GlobalGiving is an aggregate organization that works with local, vetted nonprofits on the ground to allocate funds where they are most needed and can be most efficiently used. Funds for this project will be used in the short term to help first responders with immediate relief needs like food, water and shelter; as conditions stabilize the fund will transition to ongoing community recovery efforts.
You can earn Miles in the app by connecting your Garmin or Strava accounts (1 mile run = 1 Rewards Mile) and by checking in at Fleet Feet run clubs and events. To donate, go to the "Rewards" tab in the app.
Download the Fleet Feet Rewards App: