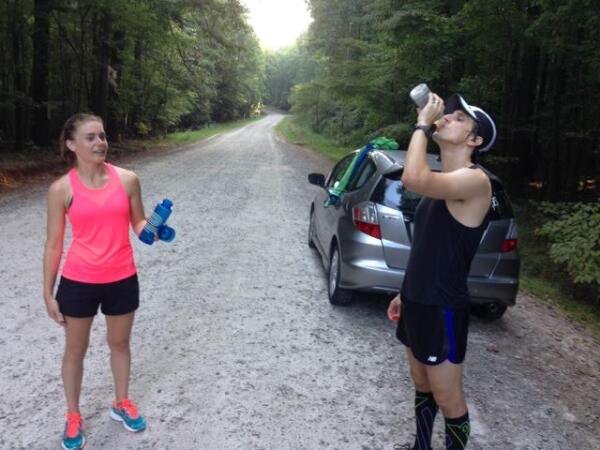 With the summer in full swing and afternoon temperatures topping out in the 90s, it's more important than ever to make sure you're hydrating properly before, during, and after your workouts—and to spread the word to other runners to do the same. With that in mind, we're introducing a new social media photo contest that we're calling #HydrateRaleigh.
How to Enter:
1. Take a photo of yourself hydrating for your run. We'll also accept artistic shots of your favorite hydration bottle, belt, or pack—or your favorite sports drink.
2. Post the photo to Twitter or Instagram, tag @fleetfeetral, and include the hashtag #HydrateRaleigh.
3. You'll be entered to win a $25 Fleet Feet Raleigh Gift Card and a free tube of Nuun. Runners up will win free Nuun!
4. Contest ends 7/31. Winners will be announced via Twitter and Instagram.