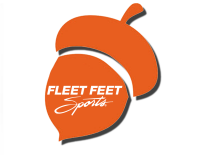 Eight years ago next month, we opened our doors in Ridgewood Shopping Center. Since then, we've enjoyed interacting with thousands of runners and walkers every year and watching Raleigh's active community grow. To celebrate our anniversary, as well as the first anniversary of our North Raleigh location, we're declaring this October Customer Appreciation Month.
What does this mean? A month of special events, giveaways, and sales intended to thank you for eight years of fun, friendship, and inspiration, including:
Weekly "Hugs"
Every Week, we'll be raffling off great prizes. Your purchase enters you to win:
Tir na nOg gift cards
Raleigh Brewing Company growlers
Select Physical Therapy prize packs
Chiropractic Café Graston sessions
Brooks gear
Fleet Feet Raleigh gift cards
Fleet Feet Loves You
Random tech-tee giveaways throughout the month. 
Store 2 Store Fun Run
Saturday, October 4th, 8 a.m.
We launched our second store last year with a 9.5-mile fun run along the greenways from Wade Avenue to the new location in the Market at Colonnade shopping center. Despite some dreary weather, we had a great turnout and a lot of fun. That inspired us to turn this run into an annual tradition. Brooks will be here with some superhero challenges for you, our heroes, as well as free swag bags for the first 200 runners. Get more info & RSVP.
POSE Running Fun Run + Talk
Friday, October 17th, 6:30 p.m.
We're focused on you, but it's time for you to focus on your form! Nicholas Romanov, creator of the POSE Method of running, will lead us on a 3-mile social run and give us a short clinic on POSE Running, before heading down the way to Quail Ridge Books & Music to talk about his latest book, Running Revolution. Run starts at 6:30. Quail Ridge event starts at 7:30.
Zombie, Run!
Wednesday, October 29th, 6 p.m.
One of our most popular runs of the year, a family-friendly jog along a post-apocalyptic House Creek greenway. But watch out for Zombies! Get more info & RSVP.
Special thanks to our Customer Appreciation Month sponsors!