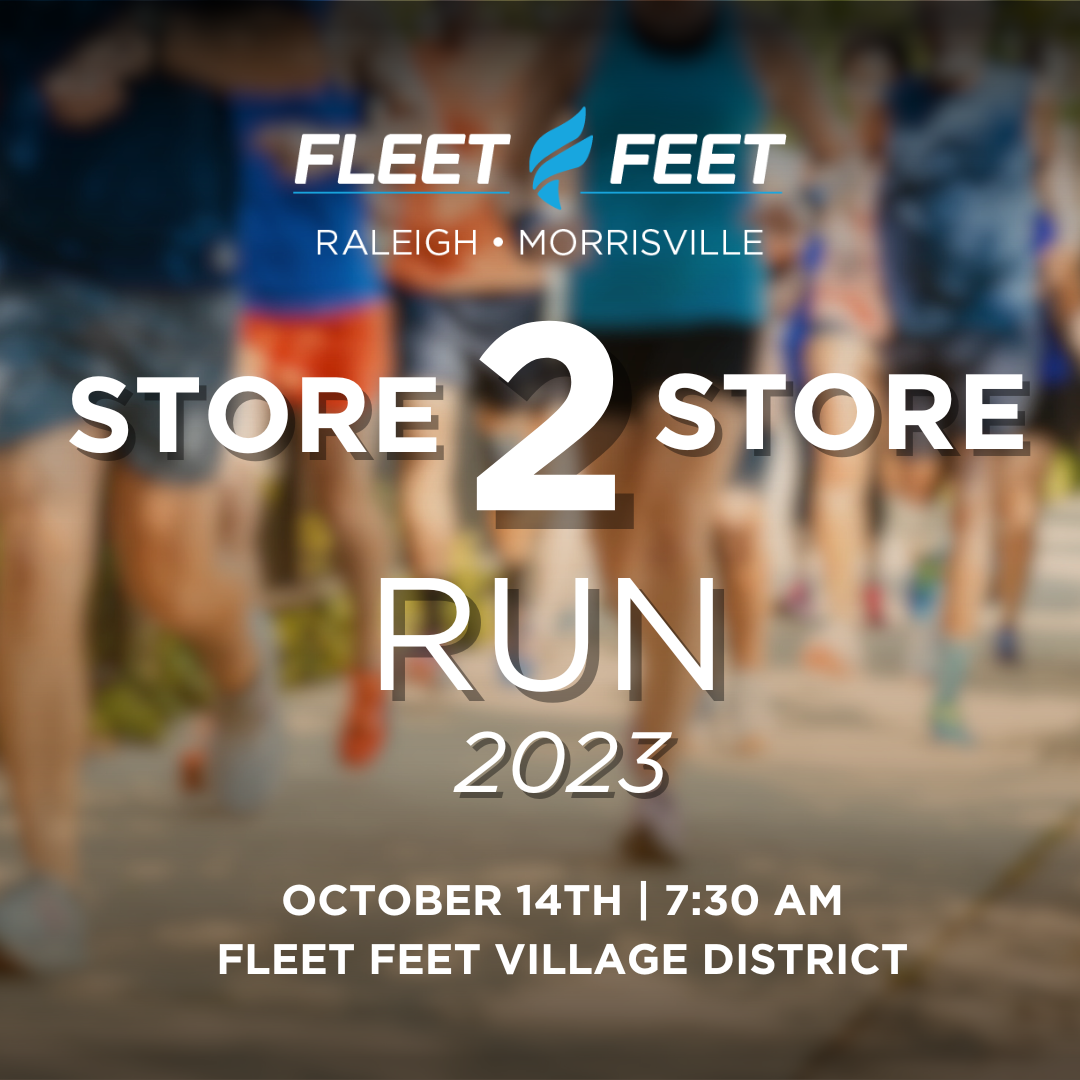 Store 2 Store Run 2023
One of our favorite events, the Store 2 Store Run, is set for Saturday, October 14th! We're excited to have a new route this year, starting from our Village District Store and running to our Wade Ave. store (and back) with a water stop at the halfway point in the Ridgewood Shopping Center at 50 Cups, a local tea and coffee shop. One round trip will be ~5 miles, but participants are welcome to run it twice to make it closer to 10 miles (in celebration of the 10th anniversary of our North Raleigh Store!).
Afterwards, enjoy your edible "medal" and hang out with our vendor partners who will be set up showcasing their latest merchandise and offering giveaways! Brands include Altra, Brooks, HOKA, Karhu, Mizuno, New Balance. Feetures, and a new sock brand we're excited about - Jogology!
Shy's Fresh Eats will also be offering post-run smoothies and refreshments so you can cool off while getting stretched out or assessed by one of our local PT/medical partners who will be onsite including StretchLab, Venture Physical Therapy, Moriarty PT, and R.A.W. Physical Training.