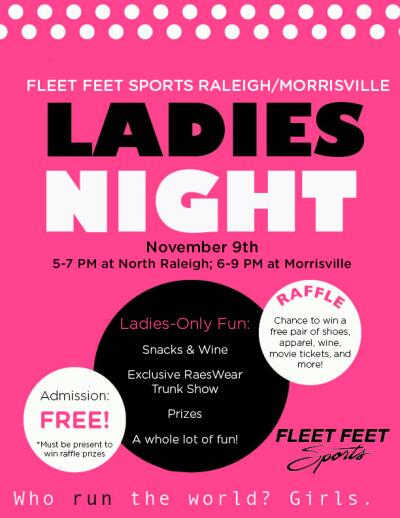 As a runner and frequent business traveler, Leigh Cockram always used to struggle with the lack of a safe and comfortable storage spot for her personal items (hotel key, ID, money, phone) while running. Inspired to create a solution, Leigh imagined a 360 degree waistband storage pocket with front and back openings for easy access. She spent the next two years designing the concept, testing fabrics and finally patenting the ultimate Hands-Free waistband pocket.

Her vision is now reality, in the form of RaesWear, a patented line of hands-free clothing featuring a unique 360 degree waistband storage pocket. Designed with high quality, high performance fabrics in bold prints and solids, RaesWear is a simple but brilliant hands-free clothing concept that will enable busy, multi-tasking women to safely and more comfortably enjoy an active lifestyle.
Leigh will be visiting our North Raleigh and Morrisville stores next Wednesday, November 9th, for an exclusive trunk show in conjunction with our in-store Ladies Night events. Come enjoy wine, snacks, discounts, and raffles, and shop her collection of active lifestyle apparel including shorts, skorts, skapris, running tights, and capris.
CONNECT:
Fleet Feet North Raleigh Ladies Night
Wednesday, November 9th, 5-7pm
 
Fleet Feet Morrisville Ladies Night
Wednesday, November  9th, 6-9pm