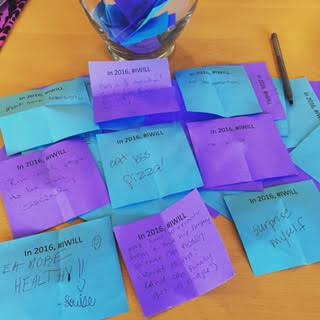 Many of you have shared your New Year's resolutions with us, and with the first week of 2016 behind us we wanted to highlight some of our favorites for anyone still looking for inspiration for the new year.
In 2016 I Will:
Continue to challenge myself 
Read more books
Get more sleep
Pack a healthy lunch 3 times a week
Run with people to be more social (Come check out our weekly social runs and training programs!)
Have fun with running 
Run a 5k
Run an 8K
Run a half marathon
Make healthier choices and run my first marathon
Run at least 100k
Run a lot...like 5 miles (I'm a kid) 
Not lose momentum
Eliminate self doubt
Surprise myself
What will you do in 2016? Whether it's fitness-related or not, we'd love to hear how you plan to get motivated in the new year!