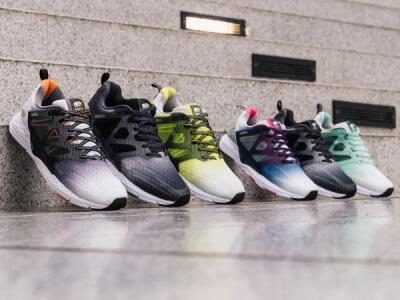 Introducing the first shoe that was built, top to bottom, in collaboration with Fleet Feet: the all new Fusion Ortix from Karhu. Designed using data from our fit id 3D scanning tech, the Fusion aims to provide the most precise fit to the most people. Check out our review below:
The New Karhu Fusion Ortix is available exclusively at Fleet Feet Sports. It's designed with an updated fit thanks to data from thousands of fit id foot scans at Fleet Feet Sports stores across the country, which makes this shoe particularly noteworthy for the technology that went into creating the fit. 
Several testers lauded the secure heel and lasting, supportive comfort during long runs. Another tester said the shoes fit so well he didn't even notice they were there. Now that's a good fit!
When it comes to cushion and ride, Karhu's unique "Directional" cushioning creates a proprietary feel from landing through toe-off, a feature well-liked by testers. It's a sweet balance between soft cushion and responsiveness. Every tester agreed the heel counter was snug and secure so even the most narrow-footed among them was able to run without slippage. 
 
Final thoughts: The Fusion Ortix is a comfortable trainer with the right amount of cushion and responsiveness for both easy and long training runs.\