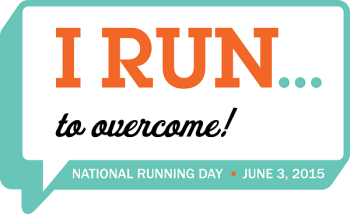 Tomorrow is National Running Day! Whether you run to get in shape, stay in shape, relieve stress, connect with friends, enjoy the outdoors, or simply because you love it, this is a day to celebrate! We certainly will be. And we encourage you to join us!
Here are 3 ways:

1. SHOP
Mention #NationalRunningDay in the store and take 26.2% off any one piece of full-price apparel! (Good Wednesday only!)

2. RUN
Meet us at 6:30 p.m. at Raleigh Brewing Company, 3709 Neil St., for a special #NationalRunningDay edition of our weekly Brew Run! Hang out afterward for dinner from the Deli-icious Food Truck parked on site.

3. CONNECT
Whether you run alone or with a group, take a photo before, during, or after your run (or walk) and post it to Instagram or Twitter, along with the hashtags #NationalRunningDay and #FleetFeetLove, by 11:59 p.m. If you don't already follow us, you can find us at @fleetfeetral. We'll pick two lucky winners to take home a snazzy Run NC Tech Tee!
HAVE A WONDERFUL NATIONAL RUNNING DAY!