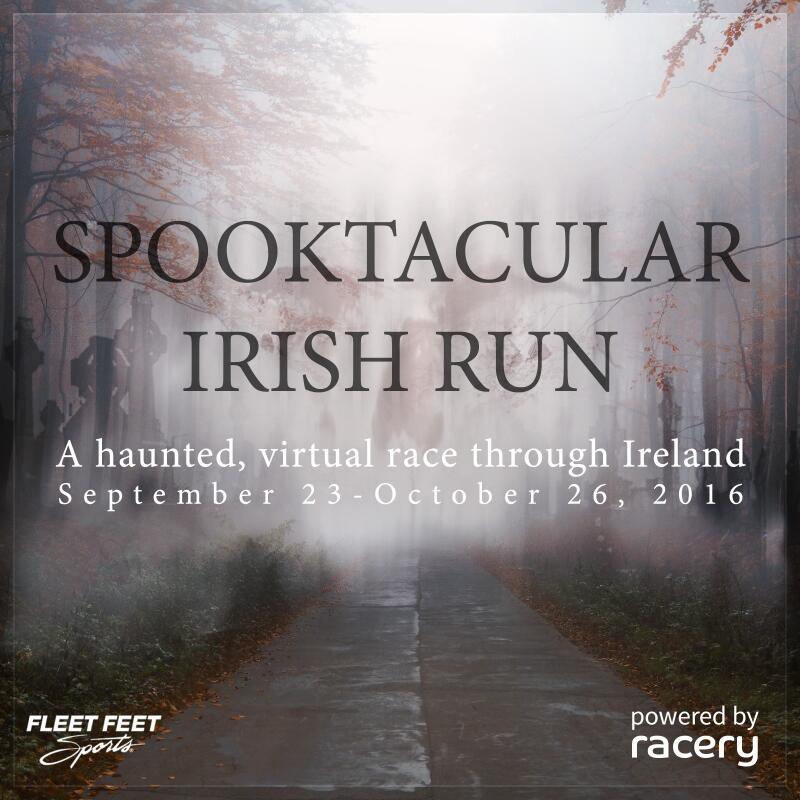 Fleet Feet is getting in the mood for Halloween with our spookiest race yet - a virtual race through the most haunted sites in Ireland.
You'll sleep in our own bed, then, thanks to the Internet, virtually jet to Ireland to experience the race. No jet lag on this trip!
Every time you log miles between 9/23 and 10/26, your avatar will advance on the Irish route, and you'll see another cool 360-degree Google Street View of your new virtual location on the race course. You'll shiver virtually as you pass spine-tingling spots like Leap Castle, Charleville Castle, Glasnevin Cemetery Main Gate. 
This race is perfect for both seasoned runners and first-timers. Miles per hour don't matter -- every run that you do over the 33 days counts.
Each racer gets a weathered digital bib and cool finish placard. Visit our stores in Raleigh and Morrisville to get a promo code for $10 off the $25 entry fee. If you're one of the first 100 entrants, you'll get a die-cast medal!
Again, here's that link for registering for the race: http://fleetfeetsports.racery.com/r/spooktacular-irish-virtual-run/
Our race is powered by Racery, a virtual race platform based in Durham.