It's been an exciting year here at Fleet Feet Sports Raleigh. We enjoyed helping you along the way as you got active and worked toward your fitness goals!
In January and February, participants in our 5K, 8K, half marathon, and marathon programs braved rain, sleet, and snow while preparing for spring races.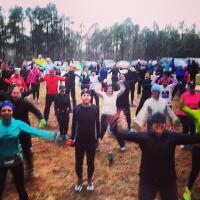 In April, we welcomed the Rock 'n' Roll Marathon Series to Raleigh, partnering with Black Girls Run to host the final water stop, one that many runners described as the best and most inspiring on the course!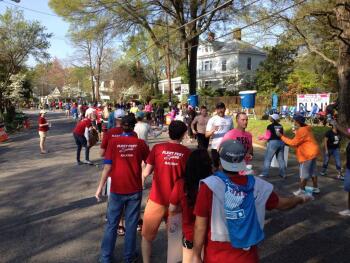 Over the summer, we offered our first ever Summer Speed Series program, and were impressed, but not surprised, to see participants knocking seconds, and in some cases minutes, off their mile times.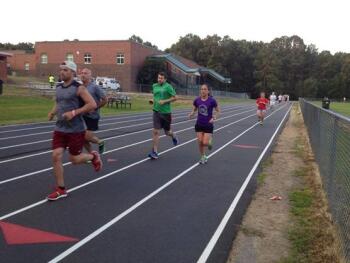 On the road, we enjoyed many of our annual favorites, including the St. Paddy's Run Green 8K, Oktoberfest Run Green 8K, and Susan G. Komen Race for the Cure. We also enjoyed sponsoring and participating in some new races, including the Run Like a Mother 5K.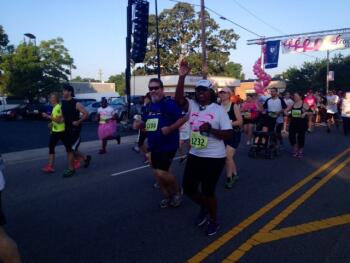 As half-marathon participation across the US continued to rise, we saw a similar trend here in Raleigh. We had to raise the cap on our spring and fall half marathon programs to accommodate everyone! We also enjoyed watching our Make it a Mile participants at both stores complete their goal miles; many moved up to the 5K!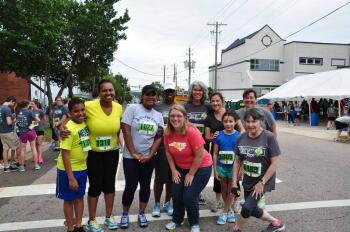 Over the course of the year, we welcomed several new brands to the store, many of which became immediate favorites, including Oofos, Hoka One One, Addaday, and Momentum.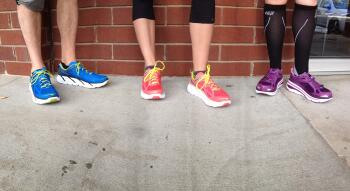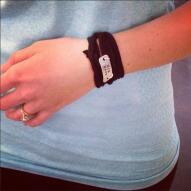 We also enjoyed partnerships with great local organizations like Girls on the Run, nOg Run Club, Empower Personalized Fitness, Galloway, and Black Girls Run, as well as countless local schools and charity races.
Before the fall cross country season, we hosted our annual XC Fun Run, and got to feel young and fast for a day!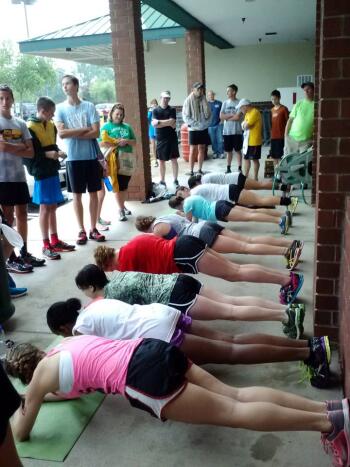 In September, we participated in the National Day of Service, cleaning up the area around Falls Lake, home to some of our favorite trails!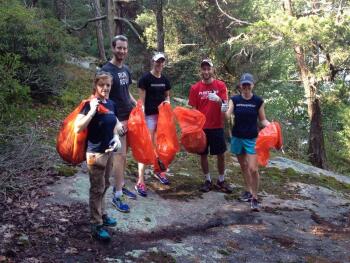 In October, we celebrated our first anniversary in North Raleigh with our annual store-to-store run, and hosted an amazing Zombie-themed fun run. Despite pouring rain, we chased more than 100 of you up and down the House Creek greenway!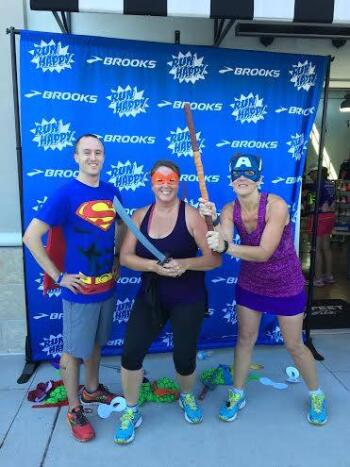 In November, many of our fall marathon and half marathon participants set PRs at the Richmond Marathon, despite initial fears about running in the cold. Later in the month, the Ridgewood Turkey Trot raised more than $31,000 for the MS Society.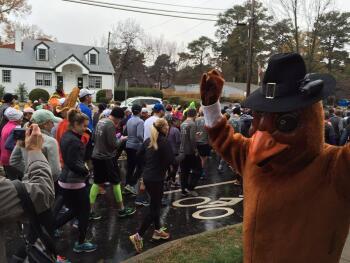 As good as 2014 was, we think that 2015 will be even better! We've got lots of exciting things coming up.  As usual, we'll be offering training for distances ranging from one mile to a marathon in the spring and fall. But we'll also be offering a special Krispy Kreme Challenge training program/fundraiser at our Wade Avenue store, a winter breakfast club in North Raleigh, our first ever 10K training program, a new speed and strength component in our existing programs, Yoga for Runners, and more. We'll also be on the lookout for great new products that will help you get fitter and faster, stay healthy, and have fun! Let us know if you have any suggestions!