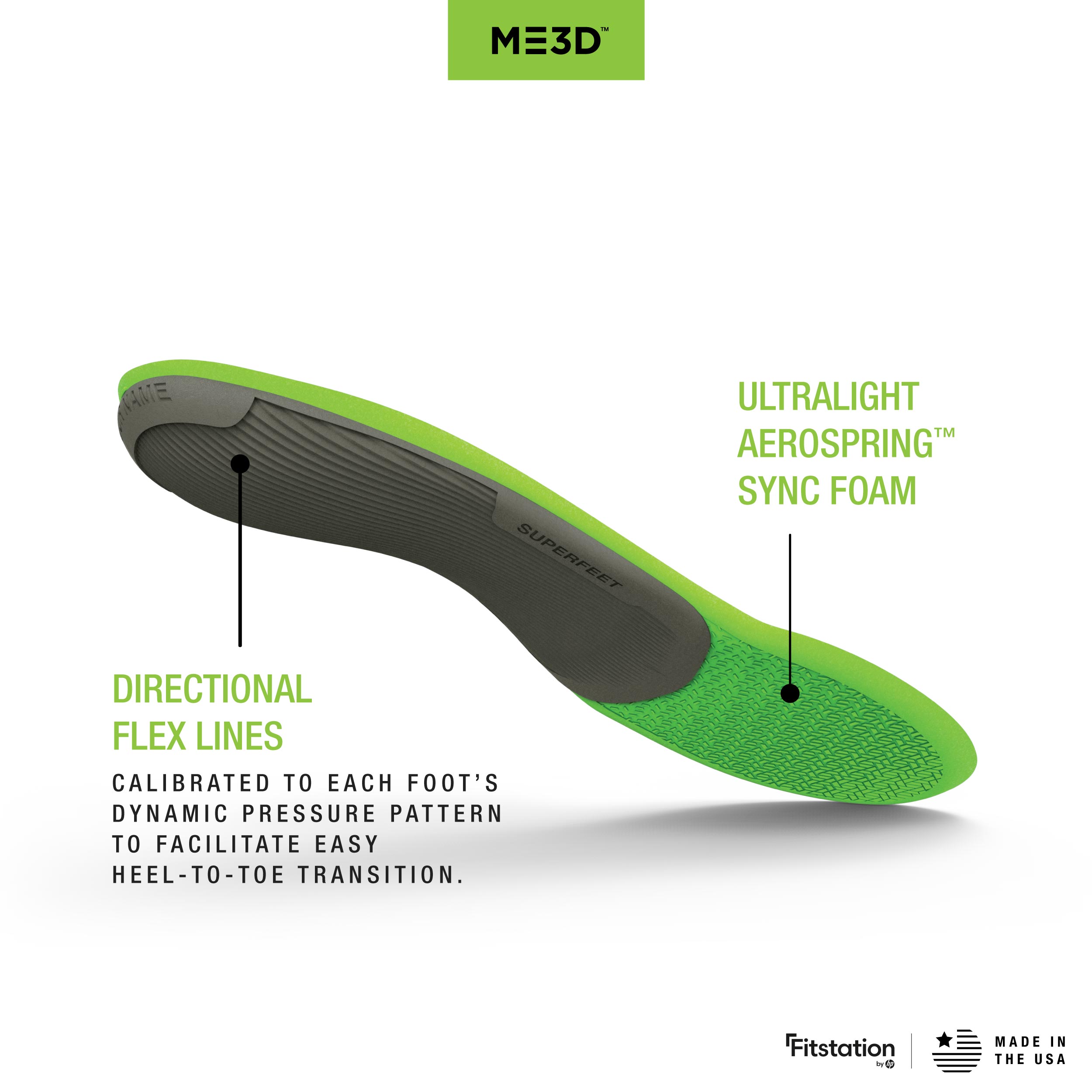 You're probably aware that our outfitters are here to provide expert shoe fittings. But did you also know that we can recommend insoles for a variety of issues? During your in-store fitting, we'll make recommendations tailored to your needs. We carry a variety of insoles from Superfeet, Currex, and Powerstop.
For those who need a more personalized option, our Wade Avenue and Morrisville stores also offer Superfeet ME3D products. Based on your 3D foot scan and dynamic pressure mapping (a standard part of any in-store fitting) we can order you a 3D-printed, personalized insole that should be delivered to your door in 7-10 business days. As of this year, ME3D inoles are available in regular and "MAX" (extra cushioned) options!
Swing by any time, or make a weekeday appointment here.