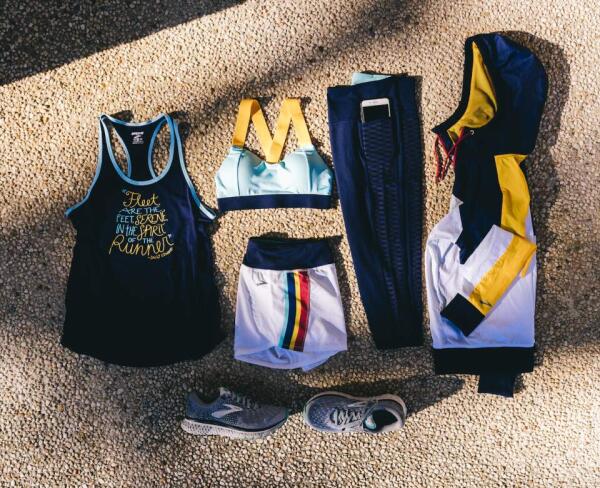 Brooks and Fleet Feet love running. So this spring we partnered to design an exclusive apparel collection to celebrate our history of running together.
The running apparel includes premium Brooks T-shirts, tanks and shorts with designs inspired by Fleet Feet's 40-year history of empowering athletes around the country.
"Fleet are the feet, serene in the spirit of the runner."
Those words, spoken by Fleet Feet founder Sally Edwards, still inspire how we run today.
Brooks used those 11 words and four decades of Fleet Feet history to create a retro running collection with modern performance pieces. Pull on the Sideline jacket to shield yourself from early spring's chill or grab the Sherpa short as the mercury climbs toward summer.
But no matter which piece you choose, you can be confident the spirit of the runner is sewn in.