How are we already more than two weeks into 2018? Before we let another year slip away from us, let's take a look back at a busy year at Fleet Feet Raleigh/Morrisville.
January-February
We kicked off 2017 the way we always do: with a new season of training programs! The new year is always a big time for fitness commitments, but we especially admire those hardy souls who take up a new outdoor training regime in the dead of winter.
In February we celebrated a few inspirational runners in our community with Power of Running Awards!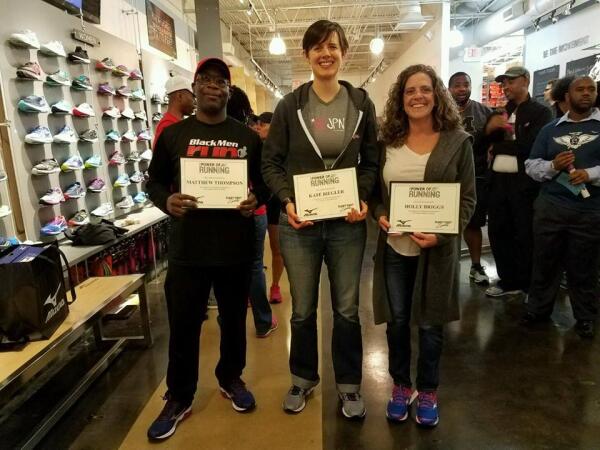 The Power of Running award winners: Matthew Thompson, Kate Biegler, and Holly Briggs.
March-May
 Spring race season! We cheered on our No Boundaries 5k and Run Happy Half and Full Marathon training participants as they ran their goal races, and kept runners hydrated at our annual Rock 'n' Roll water stop. 10k training got underway in April, and as the days gained more daylight in May we hit the track first thing in the morning for the first session of Summer Speed training.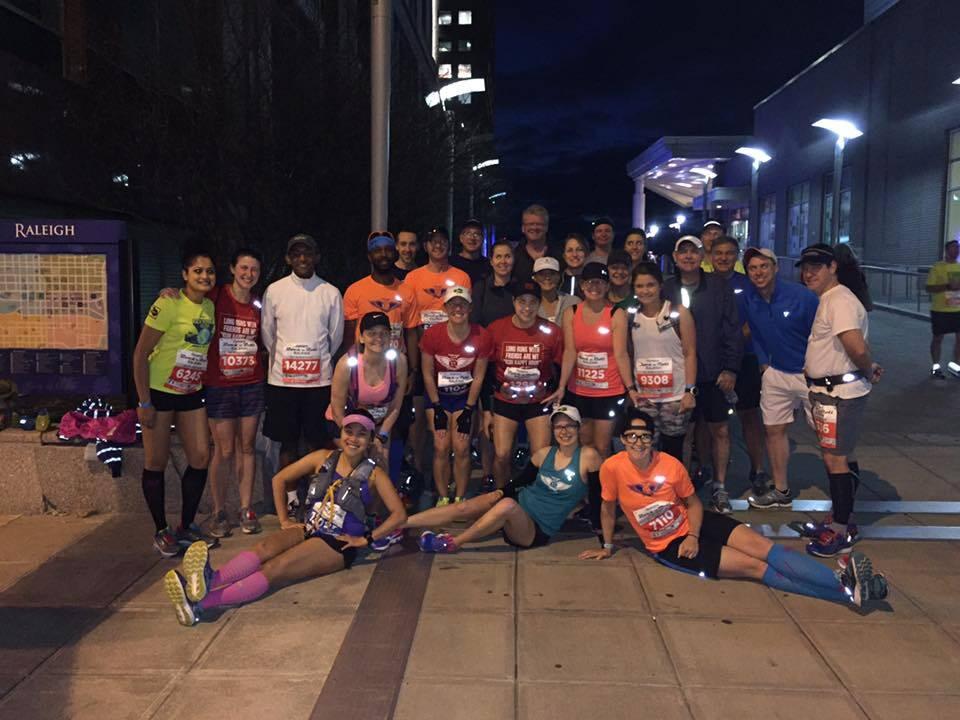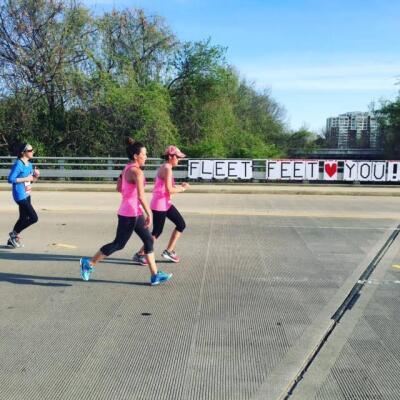 June
June was a packed month! We celebrated Global Running Day with The Big Run, which was, as the name suggests, pretty big.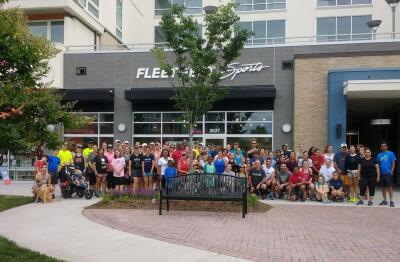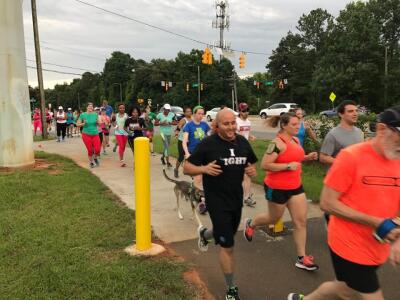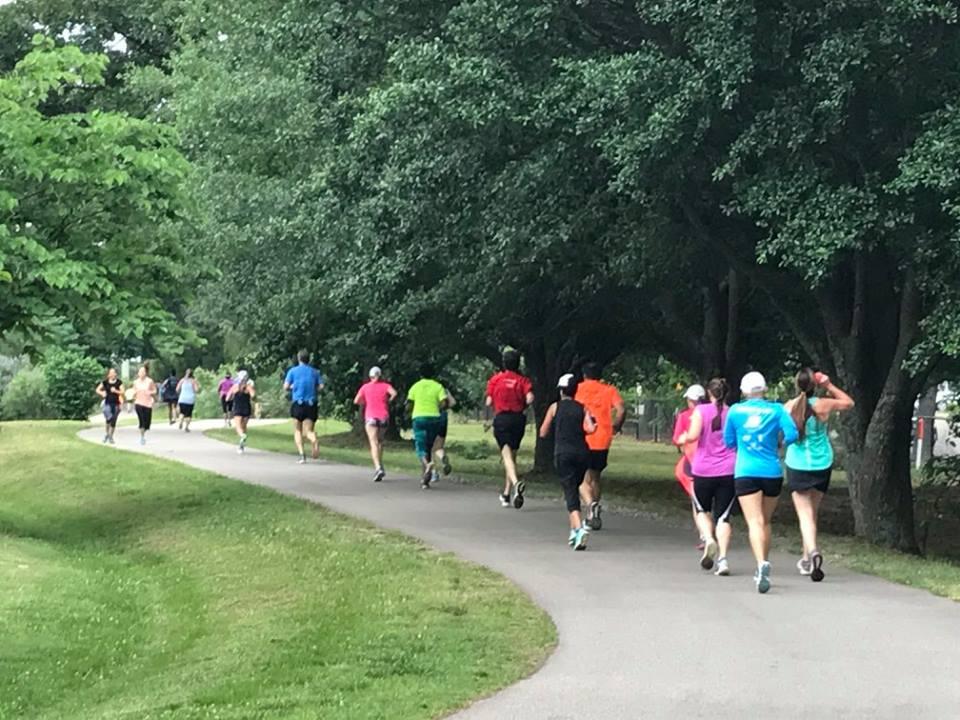 Later in the month, we teamed up with Raleigh Brewing Company, Black Men Run, and the Alexander YMCA to run (then workout in the park, then run again, then drink beer...) as part of Saucony's Run Your World Tour. 
Saucony Run Your World Tour - Raleigh
While some of us scampered into the woods to take refuge from the sun in our Summer Camp trail running program, others embraced the heat with a second session of Summer Speed, and the Summer Sweat Challenge. (How many more programs can we have with "summer" in the name?)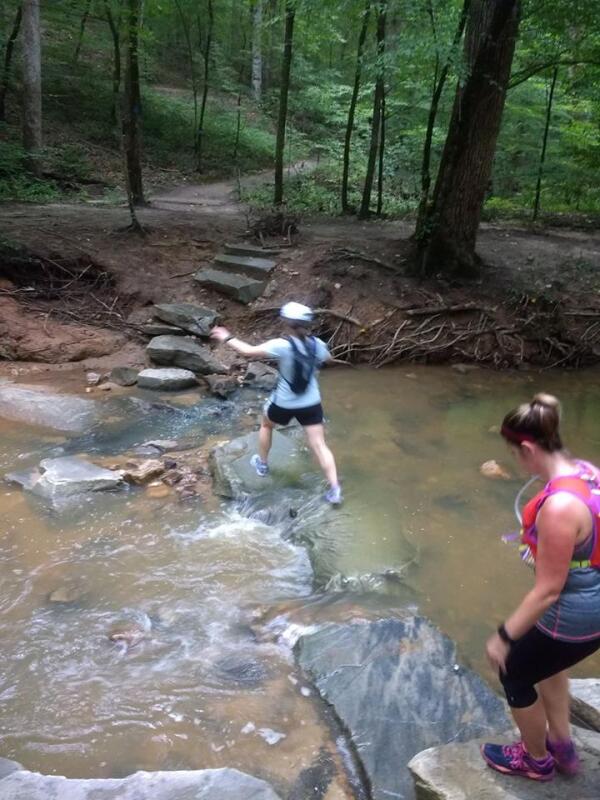 July
In July - surprise - we slogged through a lot more sweltering, humid runs (and ate a lot of post-run popsicles). This month we were also were honored to be recognized by Girls on the Run of the Triangle with a Partner of the Year award! (Bonus award: our store owner, Bob, in a tutu.)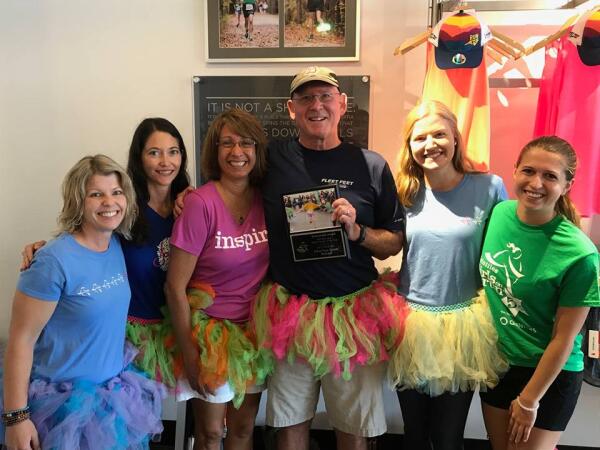 August
Another busy month! We celebrated the start of cross country season with our annual high school XC kick off event; we cheered on some of our speedier staff members as they tore up the track in the Sir Walter Miler; and we opened another season of half and full marathon training.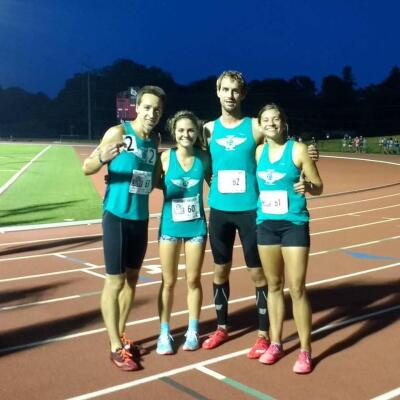 September
Even with all these events, we haven't lost track of what we do best: help people find the perfect running shoe. In September Fleet Feet Sports unveiled the latest tech in shoe fitting - the fit id! Not only has this 3D scanner become integral to our process of providing the best fit, it's pretty freakin' cool, too.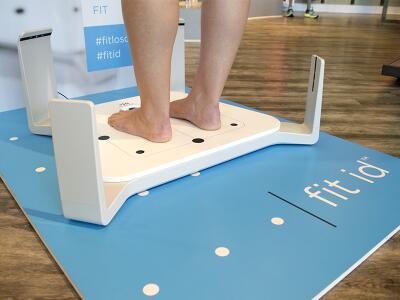 October
Always our favorite month! Not only is it socially acceptable in October to dress like a zombie to run on the greenway, but it's also Store 2 Store Run month!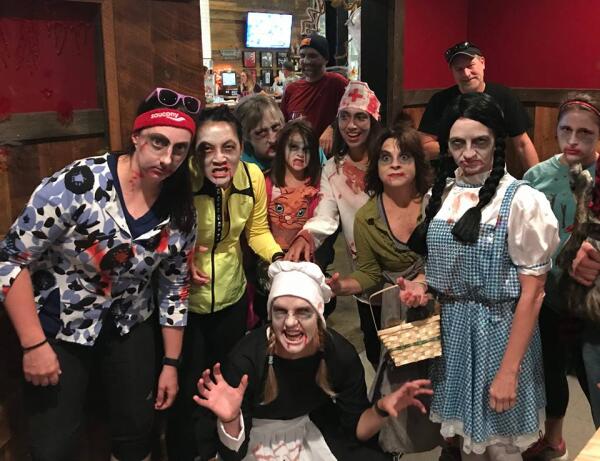 2017 Zombie Run at Raleigh Brewing Company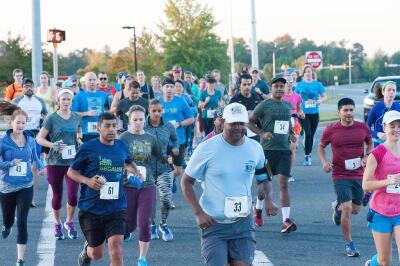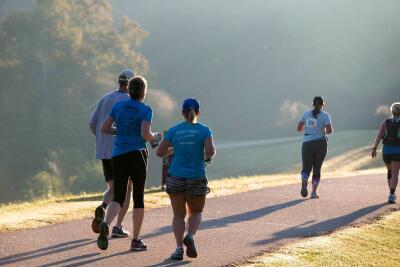 November
November has two of our favorite races - the City of Oaks Marathon (where many of our fall training program members ran their first 13.1 or 26.2) and the Ridgewood Turkey Trot!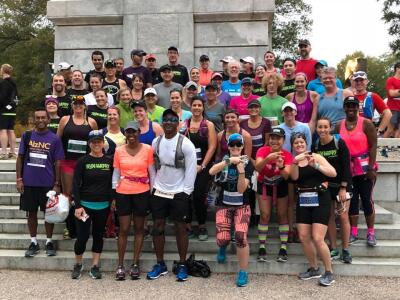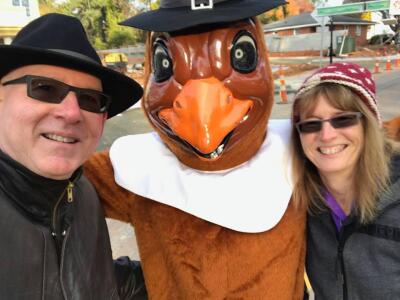 December
 We got festive early in the month cheering on the season's No Boundaries group as they ran their goal race, the Jingle Bell 5k, and carried that festive feeling carried us through elf runs, hot chocolate runs, and a very chilly ugly sweater run.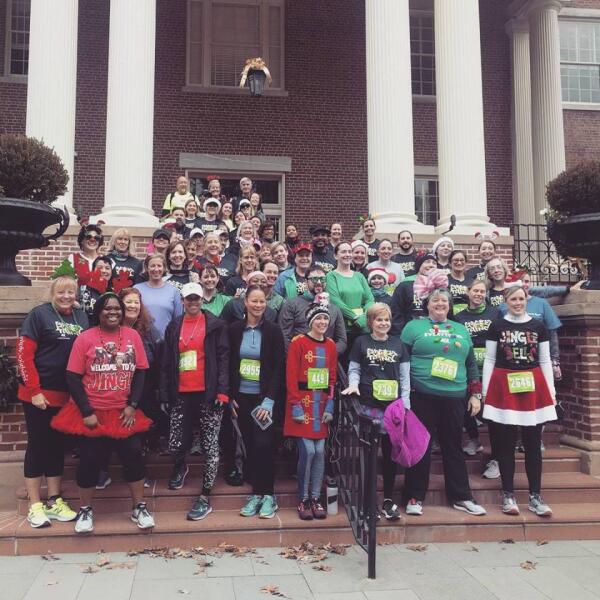 Of course, our favorite part of the month was helping the nOg Run Club provide holiday gifts for some deserving families through the Wake County Holiday Cheer Program.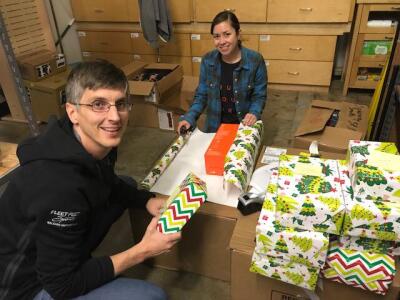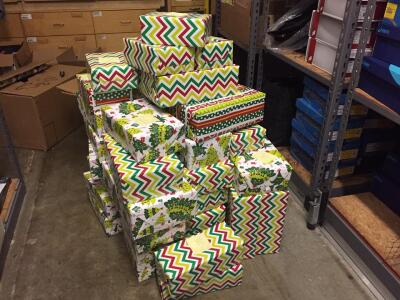 So far, 2018 is already shaping up to be even better at Fleet Feet Raleigh/Morrisville. We hit the ground running on Jan. 1st with a truly inspiring turnout at the brutally cold Inspiration Run; and a new season of training is off to a great start with the half and full marathon program and Make it a Mile underway, and spring No Boundaries starting February 1st (want to register?). We can't wait to spend another year running, walking, and moving with you!
Want to get in on the fun this year? Sign up for our newsletter to keep up with training and special events!