As 2015 comes to a close, let's take a look back at another amazing year at Fleet Feet Sports Raleigh and Morrisville!
We began the year with the start of our Brooks Run Happy Marathon & 1/2 Marathon programs and our New Balance-sponsored No Boundaries Beginner 5K program; we were inspired watching these hardy athletes brave 10-14 weeks of winter weather as they trained for spring races. This year we also added a couple new items to our training program menu: The inaugural Spring Speed Series helped participants shave whole minutes off their mile time by March, while the Krispy Kreme Challenge training helped runners add whole donuts to their mouths.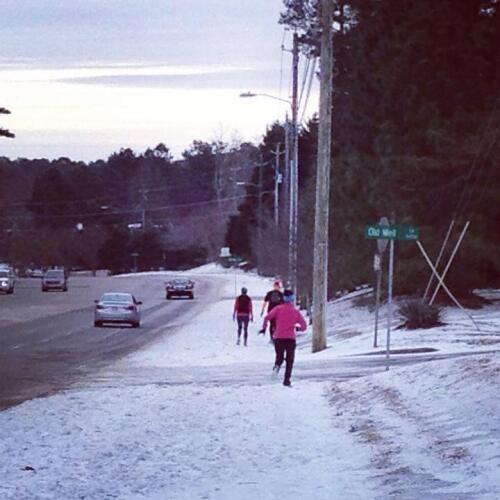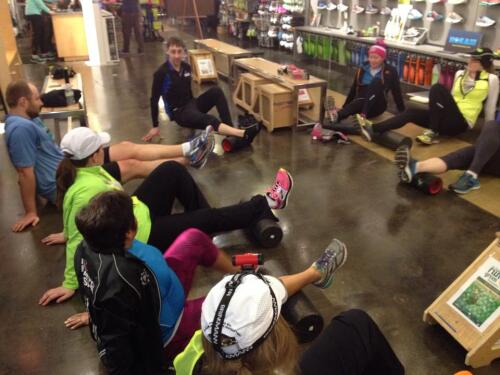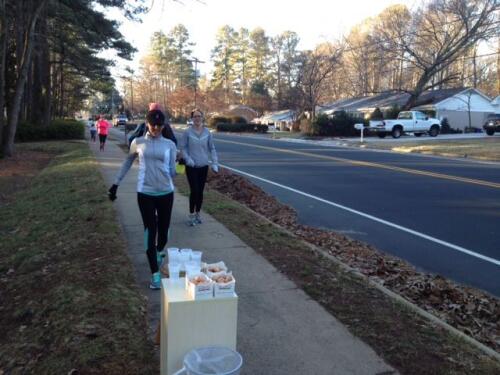 We also teamed with our friends Sara and Jenny from Two Meatballs Get Fit and Paul from Asics to organize our first Ton of Fun Community Weight Loss Challenge!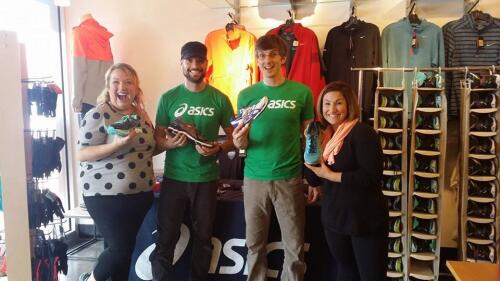 In March, we joined the nOg Run Club in another attempt to set the Guinness World Record for Largest Kilt Run. What a blast! Our No Boundaries runners competed in Ella's Race, a local race that raises money for The Cure Starts Now and the Pediatric Brain Tumor Foundation.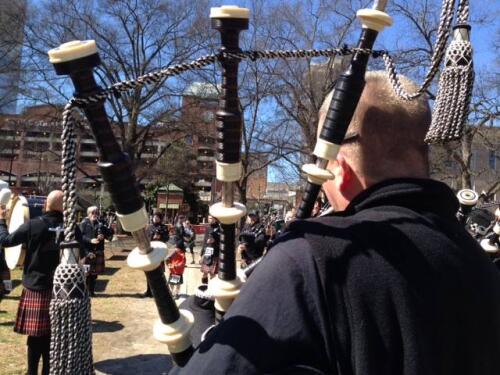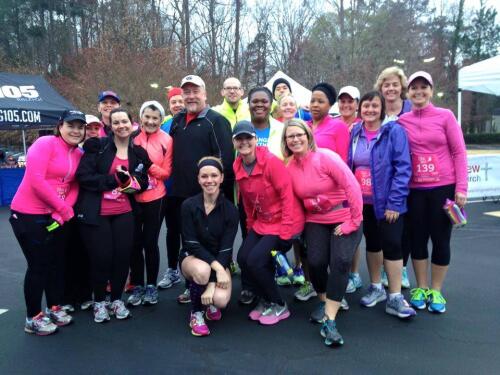 In April we kicked off our 10K training program, and we cheered on the Half and Full participants as they conquered their goal races at Rock 'n' Roll Raleigh.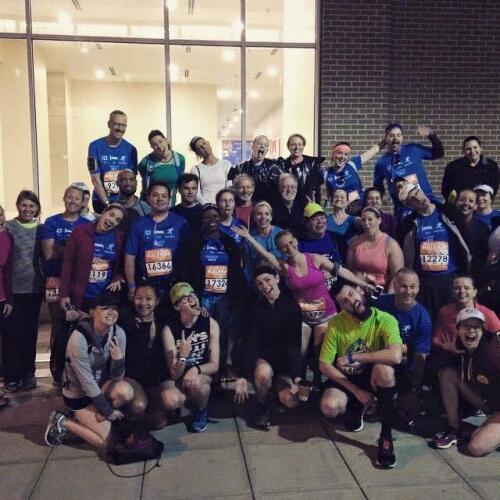 In May we joined the Big Boss Run Club for a post-run pint as they celebrated their 4th anniversary, and later we welcomed running legend Jeff Galloway as a special guest in both Raleigh stores.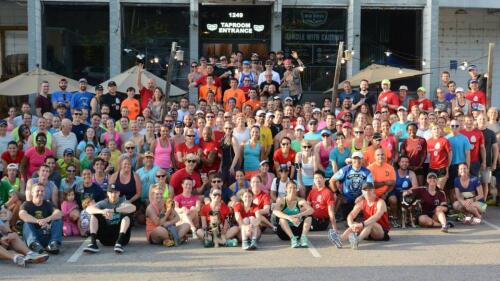 As the months heated up, we met the humidity head-on with another Summer Speed Series, sponsored by Adidas, and we kept our sometimes dwindling motivation going with the introduction of our Summer Sweat Challenge. We also had fun cheering on the Seadogs, a West Raleigh Baseball team we sponsored.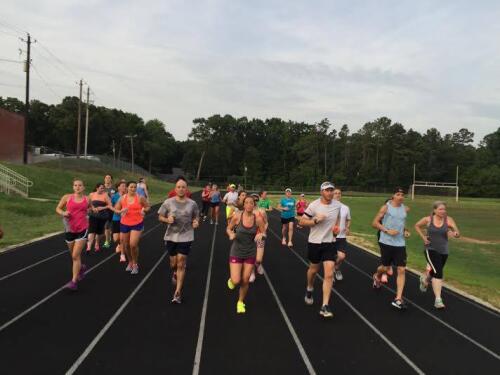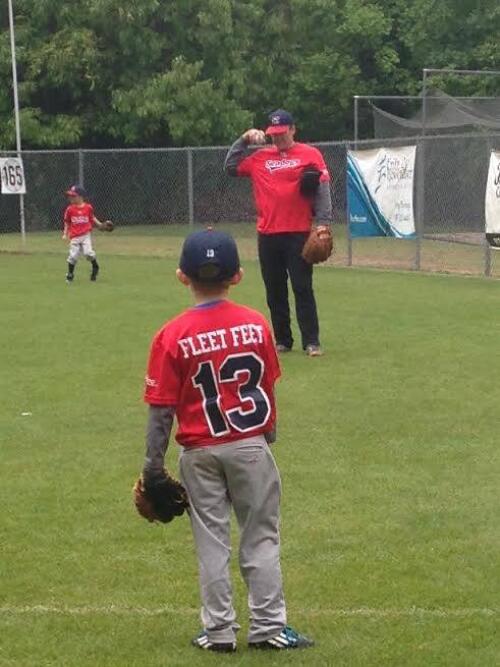 August was an especially exciting month for us, as we expanded our Fleet Feet family with the grand opening of Fleet Feet Sports Morrisville in Park West Village. We're loving our new community already! We explored the area on weekly Saturday morning Breakfast Club runs.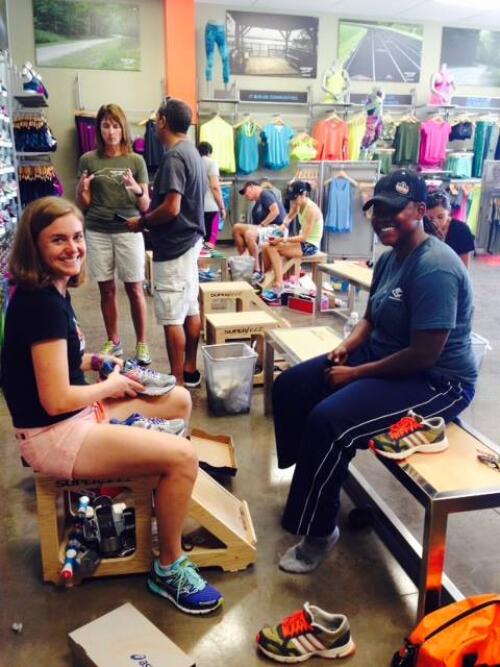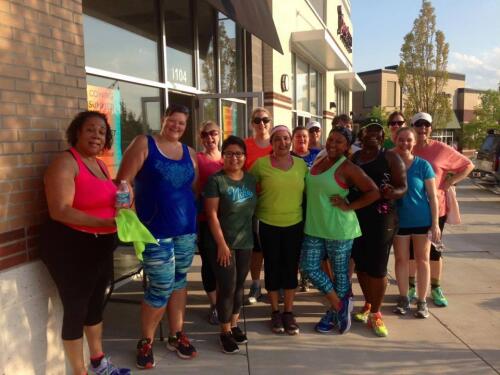 In August and September, we demonstrated The Power of Running as we donated a portion of sales to the SPCA of Wake County.
In October we brought back one of our favorite events, the annual Store 2 Store run, which was expanded this year to include a route to Morrisville as well as North Raleigh. This month also included the always-spooky Zombie Run at Raleigh Brewing Company.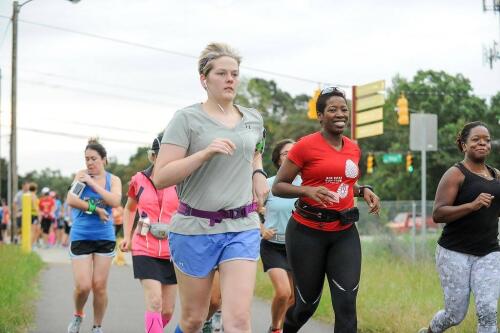 Many of us love a good beer after a hard run, and in November our Morrisville store kept that love alive as the sponsor of the new run club with Bond Brothers Brewing Company. We also said farewell to Tir na nOg, the longtime home of the nOg Run Club, and checked out their new digs at the Raleigh Beer Garden. Later we hit the road for Virginia to cheer on many of our Fall Half and Full Marathon trainees in the Richmond Marathon, then partnered with Fitsok to offer special socks to veterans and active-duty military on Veterans Day weekend.
As the year came to a close, we got in the holiday spirit by partnering with New Balance and Fleet Feet Sports, Inc. to provide new shoes to more than 100 local kids supported by the nOg Run Club through the Wake County Holiday Cheer Program.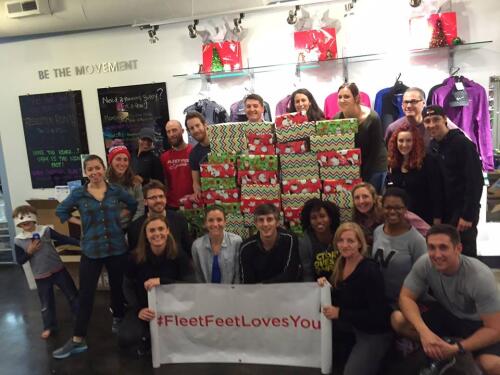 We had a blast this year, and we can't wait to make 2016 even better. If you want to hit the ground running (pun intended) in the new year, join us for our Resolution Run on January 2, 9AM at all three stores. You'll also have a chance to learn about our Spring training programs that'll help you keep that New Year momentum going. Here's to a healthy, fit, and happy 2016!