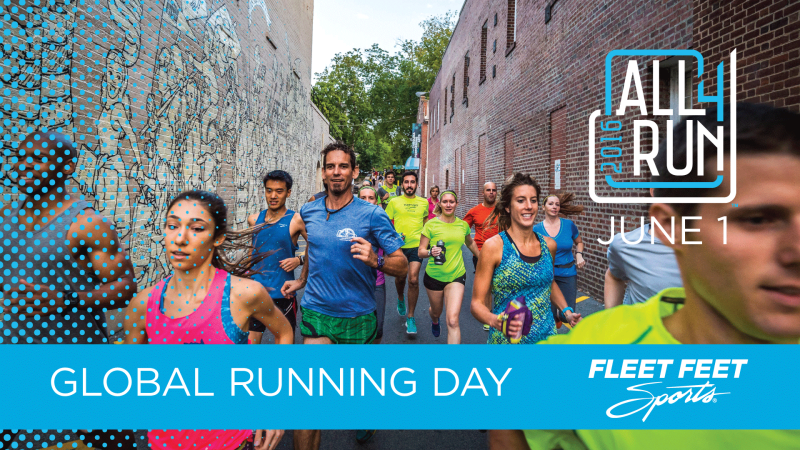 Wednesday, June 1st is our favorite holiday - it's Global Running Day! We're celebrating with our two favorite things: running (duh) and giving stuff away!
We're hosting fun runs from each of the three stores at 6 PM. Each runner will be entered in a raffle to win awesome prizes, with the grand prize for each store being a free entry to a local race! Can't make it to the run but still want to win things? Go for a run at any time on June 1st and include one of the stores in your route; if you stop in during your run we'll put your name in the raffle!
We also want to see how you celebrate National Running Day! Take a picture on your run, post it on Instagram with the hashtag #All4Run and tag @fleetfeetral and @fleetfeetmorrisville. Our favorite picture might win something!