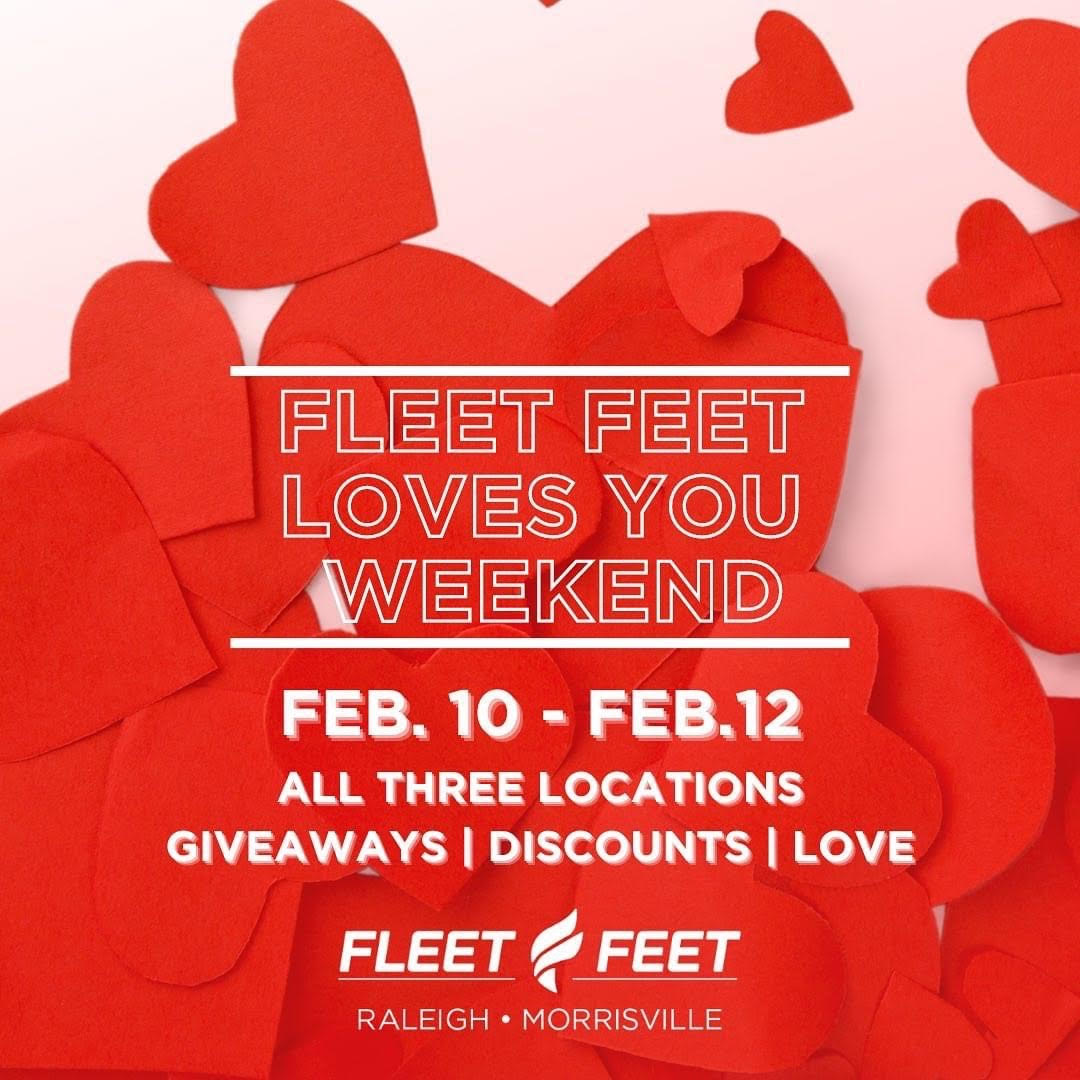 Fleet Feet loves YOU! Stop in at any of our 3 locations from February 10-12 as we celebrate for a weekend of random giveaways like local chocolate, Goodr sunglasses, and Sprints fun running hats! We'll also be offering 20% off Brooks run bras and the opportunity to enter a raffle to win a free running bra by trying on or purchasing one.
Stretch Lab
will be at our Wade Avenue store on Saturday from 11am-2pm offering free 15-minute stretch sessions.
Round out the weekend with a relaxing yoga sesh at our North Raleigh location on Sunday February 12th at 10:30am led by Daniel Self. (Free. Sign up below!)
We can't wait to share the love with you!