Raleigh Distance Project Training Tips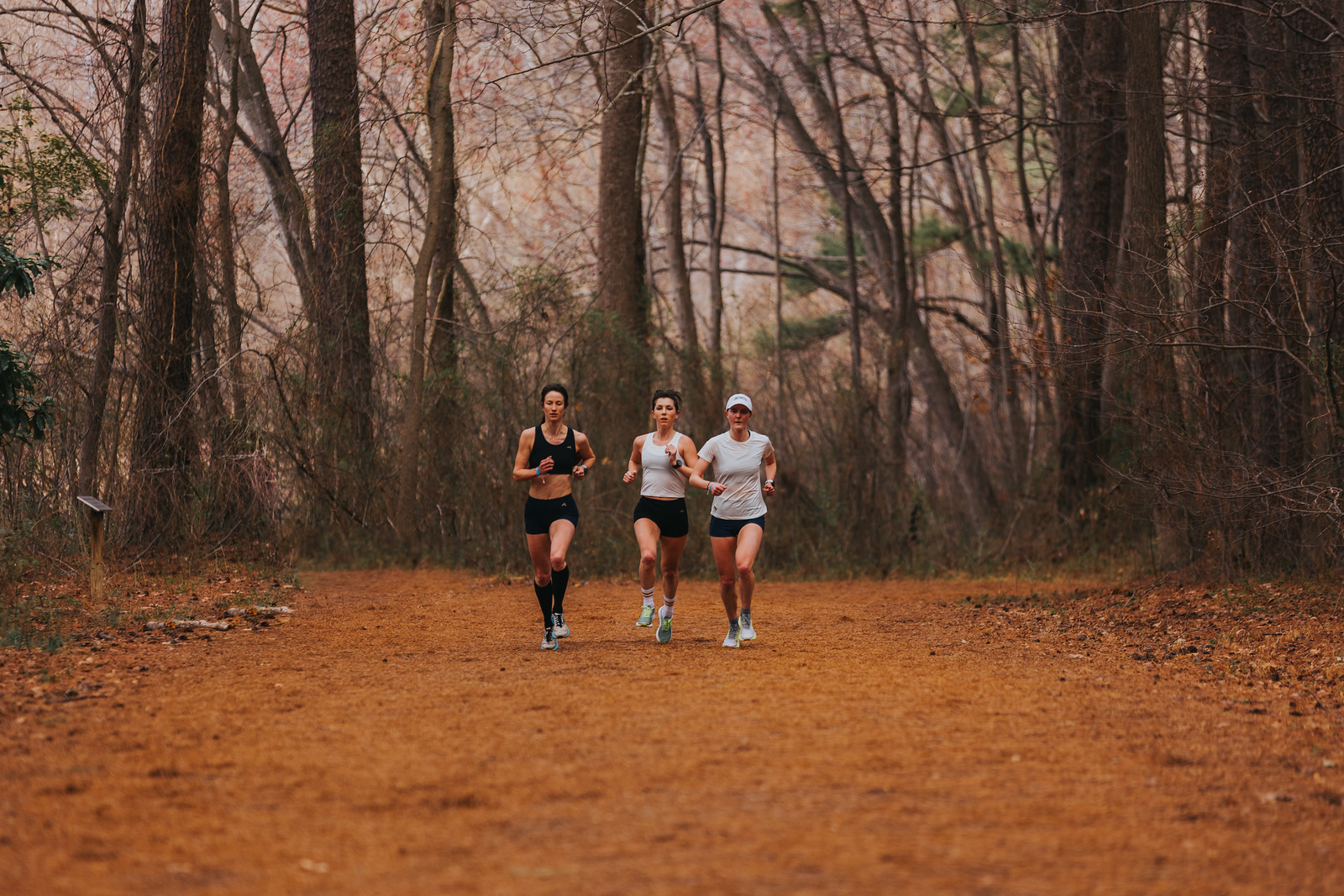 photo: Justin Hall (IG @Justin_Yall)
There is much more that goes into training than just the miles you run. Here, our friends from Raleigh Distance Project shared a few training tips you can implement in your routine to help you get the most out of your training regardless of experience or ability level.
Lauren, RDP member since 2020

photo: Nick Hall @nickhallandbeyond
Lauren's Tip: Periodize Training, Add Variety
RDP member, Lauren, outlines what a well-structured training cycle looks like and explains the importance of training at a variety of paces to avoid injury and feel sharp by race day.
"Periodized training can help you maximize your fitness and stay healthy. Periodization refers to how your training evolves through cycles. Think about your training leading up to a goal race as one big cycle, with 2-4 week mesocycles, and weekly microcycles within.

Using the same energy systems and muscles for every run can lead to injury and plateaued performance. To improve fitness and stay healthy, try varying your training over the course of these training cycles.

Over the course of training for your goal race, you should focus on building up mileage and endurance, then increasing threshold (comfortably hard efforts, such as interval workouts), and then adding in some shorter, faster workouts.

Plan ahead which days of the week you will run hard and which days you will run easy. Take a recovery day after a hard and/or long effort. Just because you can run faster doesn't mean you should!

By varying your training, you'll challenge different energy systems and muscle groups. If you can push your body at the right times and rest at the right times, you'll be more than ready to push toward that next PR!"