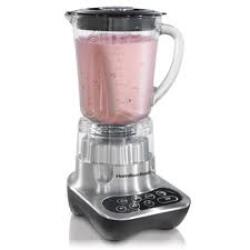 Ingredients:
1 banana
2 Tbsp. peanut butter (you can substitute other nut butters)
1 - 1.5 cups fresh or frozen berries
1 cup oatmeal
milk (almond, coconut, soy, dairy)
ice to chill if you're not using frozen berries
optional: honey, yogurt, spinach, molasses (high in iron, potassium, calcium), flaxseeds
Directions:
Place ingredients in a blender in the order listed.
Cover blender - don't want to lose all your nutrients!
Mix about 30 seconds or until smooth
Pour into your favorite mug.
Consume after you enjoy your run!