Go The Distance.
Our distance group is back for the fall. Ready to start training for a half or full marathon? We'd love to help you reach your goals. Our half marathon / 30k distance training is designed to help you set smart goals and have a plan to meet them. This fall, we have two options for a goal race to aim for in October; a half marathon road race OR a 30k trail race. Both groups will train together, and the 30k trail group will go for one extra week! We invite you to be a part of our awesome Puget Sound running community this fall, find new training buddies, develop grit, and exceed your own expectations! Get ready for group training every week on Wednesday evenings and Saturday mornings with dedicated coaches and mentors. Let's go!
PROGRAM DETAILS
DATES
STARTS

: Wednesday, July 20th at 6:00pm

Road runners: 12 weeks
Trail runners: 13 weeks

Road runners: October 8th
Trail runners: October 15th
DETAILS
PRICE

:

OBJECTIVE DISTANCE:

Half Marathon - road
30K - trail

OBJECTIVE RACE:

Road runners: Poulsbo Half Marathon on Saturday, October 8th, 2022.
Trail runners: Defiance 30k on Saturday, October 15th, 2022.
We welcome runners in our Tacoma community training for other races and are happy to adjust your plan to meet your goals.

FACEBOOK GROUP:
WORKOUT SCHEDULE/STRUCTURE
Wednesday evenings

- 6:00pm

Saturday mornings

- 8:00am
Meeting locations will vary between Fleet Feet Tacoma, University of Puget Sound track and Point Defiance Park with some special field trip days along the way.
Wednesdays = group workouts
Saturdays = group long runs
REGISTRATION HAS CLOSED FOR THIS SESSION. STAY TUNED FOR OUR NEXT TRAINING GROUP!
REGISTER USING THE BUTTON BELOW!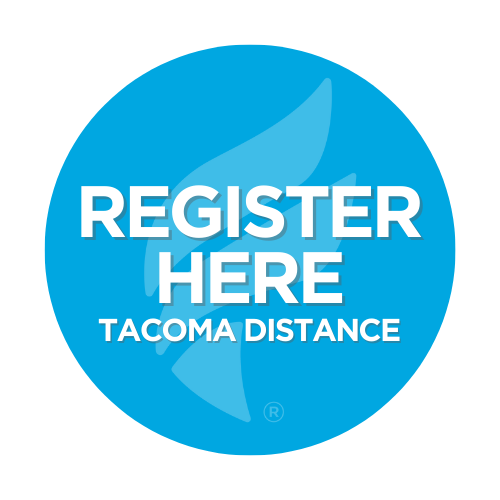 You may also register using this link HERE
MEET YOUR COACH: BEKAH OLSON (EMAIL)

I have been running consistently for about 15 years. I started running because after losing 35 lbs through diet and walking, I needed a way to burn more calories in a shorter period of time; as a mom I was chasing three little girls around and didn't have time for my workout to take all day! My first race was a sprint distance triathlon. I had absolutely no idea of what I was doing, but I got hooked. I did one triathlon a year for several years until I decided to try a half marathon. I really found my happy place in running, and over the years as my kids have gotten more independent, I have dedicated more time and energy to the sport. I have run many half marathons and in the last five years I have run 6 marathons including the 2019 and 2021 Boston Marathon (which have been the coolest experiences ever!).
I am an ACE Fitness Personal Trainer and RRCA Certified Running Coach, over the last 7 years I worked with many first-time exercisers through the YMCA. In 2018 I started coaching the running training groups at Fleet Feet in Louisville, KY. I have coached runners from Couch to 5k to half and full marathon. At Fleet Feet Tacoma I coach our Ignite! 5K and our distance groups. I love talking with runners and chatting about all things running!
Bekah also works at our Tacoma store!
Partnered with:
Tacoma Distance Training Program - Fall 22
Program Start: Wednesday, July 20th at 6:00pm
Program Schedule: Two weekly in-person runs
Program Fee: $120 + fees