Go The Distance.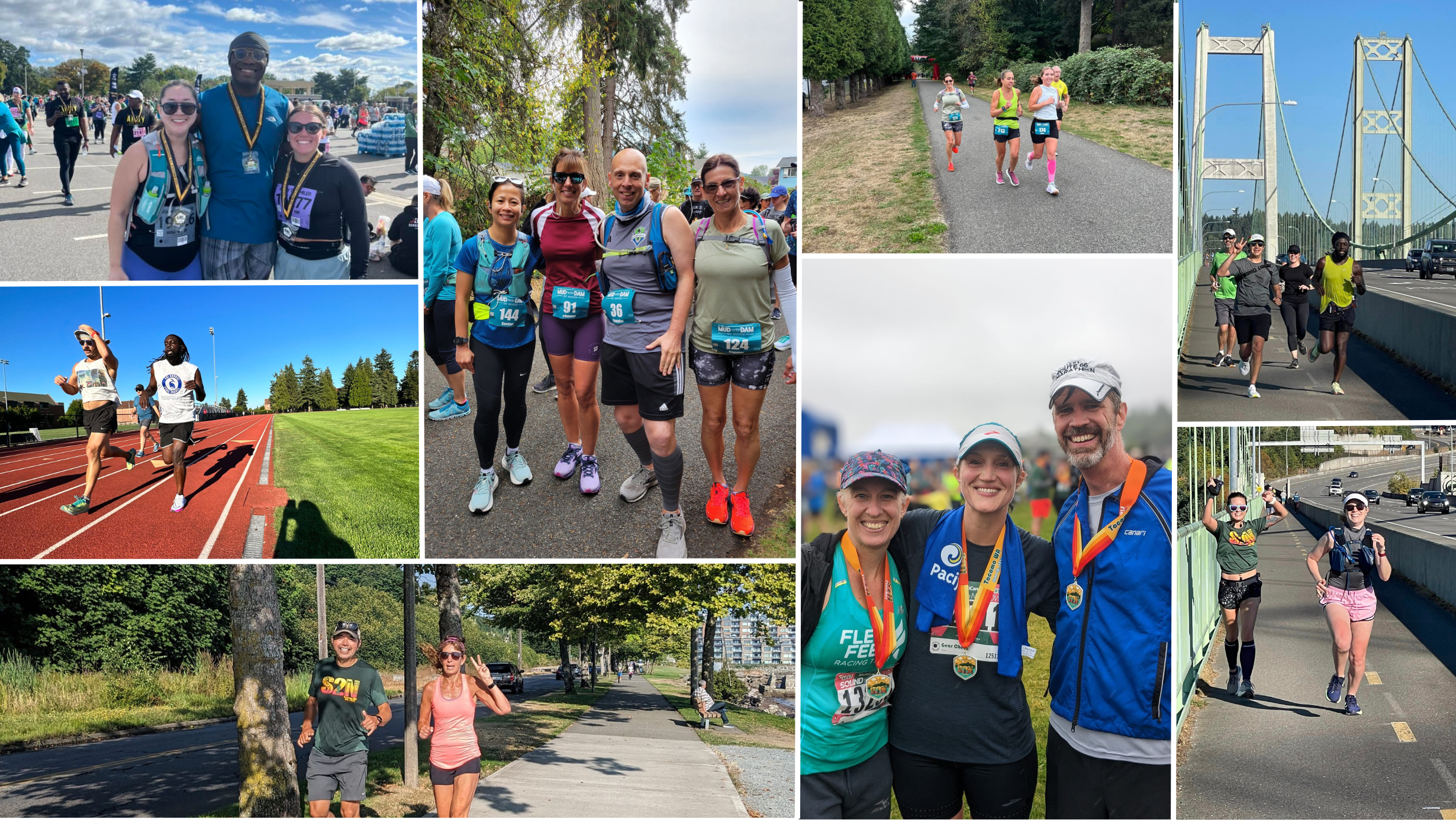 Our distance group is back for the fall. Ready to start training for a half or full marathon? We'd love to help you reach your goals! The Fall Distance group will include a Half Marathon and Marathon option. Whichever distance you're aiming for, our coaches will help you set smart goals and have a plan to meet them. Here are some options for fall races in the area: The Mud Mountain Dam Half Marathon (9/23), Leavenworth Half or Full Marathon (9/30), Portland Half or Full Marathon (10/1), Poulsbo Half Marathon (10/7), or the Puyallup Half Marathon (10/7).
We invite you to be a part of our awesome Puget Sound running community this fall, find new training buddies, develop grit, and exceed your own expectations!
PROGRAM DETAILS
DATES
STARTS

: Wednesday, July 12 at 6:00pm

DURATION

:

11-14 weeks depending on distance
DETAILS
PRICE

:

Half Marathon: $100+ fees
Full Marathon: $120+ fees

OBJECTIVE DISTANCE:

Half Marathon | Full Marathon

EXPERIENCE:

The ability to run 4-5 continuous miles is helpful to your participation for the half marathon, and 7-9 miles for the full marathon distance.
WORKOUT SCHEDULE/STRUCTURE
Wednesday evenings

- Group workouts at 6:00 pm

Saturday mornings

- Group long runs at 8:00 am
Meeting locations will vary between Fleet Feet Tacoma, University of Puget Sound track and Point Defiance Park.
REGISTER USING THE BUTTON BELOW!
You may also register using these links:
MEET YOUR COACH: BEKAH OLSON (EMAIL)

I have been running consistently for about 16 years. I started running because after losing 35 lbs through diet and walking, I needed a way to burn more calories in a shorter period of time; as a mom I was chasing three little girls around and didn't have time for my workout to take all day! My first race was a sprint distance triathlon. I had absolutely no idea of what I was doing, but I got hooked. I did one triathlon a year for several years until I decided to try a half marathon. I really found my happy place in running, and over the years as my kids have gotten older, I have dedicated more time and energy to the sport. I discovered that I really love doing speed workouts and running with other people! I have run many half marathons and in the last seven years, and 8 marathons including the 2019 and 2021 Boston Marathon and the 2022 Chicago Marathon (which have been the coolest experiences ever!).
I am an ACE Fitness Personal Trainer and RRCA Certified Running Coach, over the last 8 years I worked with many first-time exercisers through the YMCA and Fleet Feet . In 2018, I started coaching the running training groups at Fleet Feet in Louisville, KY. I have coached runners from Couch to 5k to half and full marathons. At Fleet Feet Tacoma, I coach our Ignite! 5K and our distance groups. I love talking with runners and chatting about all things running!
Bekah also works at our Tacoma store!
Partnered with:

Tacoma Distance Training- Fall 2023
Program Start: Wednesday, July 12th at 6:00pm
Program Schedule: Two weekly in-person runs, Wed at 6:00 pm and Sat at 8:00 pm
Program Fee: $100- $120+ fees