Everyone's an athlete.

Our 5k training is designed with the beginning runner in mind. Our goal is to build your confidence by providing an approachable training plan, regular dialogue with a coach and strategies to help you run smarter.
Program details
Start date: October 5, 2021
Duration: 8 weeks
Price: $49+processing fees/taxes
Workout schedule: Mondays are rest days. Tuesdays (at 5:30 pm) and Saturdays (at 9 am) are group workouts at Fleet Feet Tacoma and Fleet Feet Bonney Lake. We'll continue to follow COVID-19 guidelines for group training meetups and adjust our protocols as they change.
Workout delivery: we have three different training tiers based on your level of fitness. We'll match you with your best fit on the first week of training, and provide a printed copy for you.
Other perks: our Ignite! Facebook group is a great way to connect with other runners. Every participant receives a Gear Up card they can use for discounts in-store at Fleet Feet for the duration of training (up to $60 in savings!)
We're partnering with the Tacoma City Turkey Trot 5k on November 25, 2021. Group participants receive a registration discount. We welcome runners in our Puget Sound community training for other races and are happy to adjust your plan to meet your goals.
Register here for Ignite! Tacoma.
Register here for Ignite! Bonney Lake.
Meet your Tacoma Coach: Bekah Olson (email)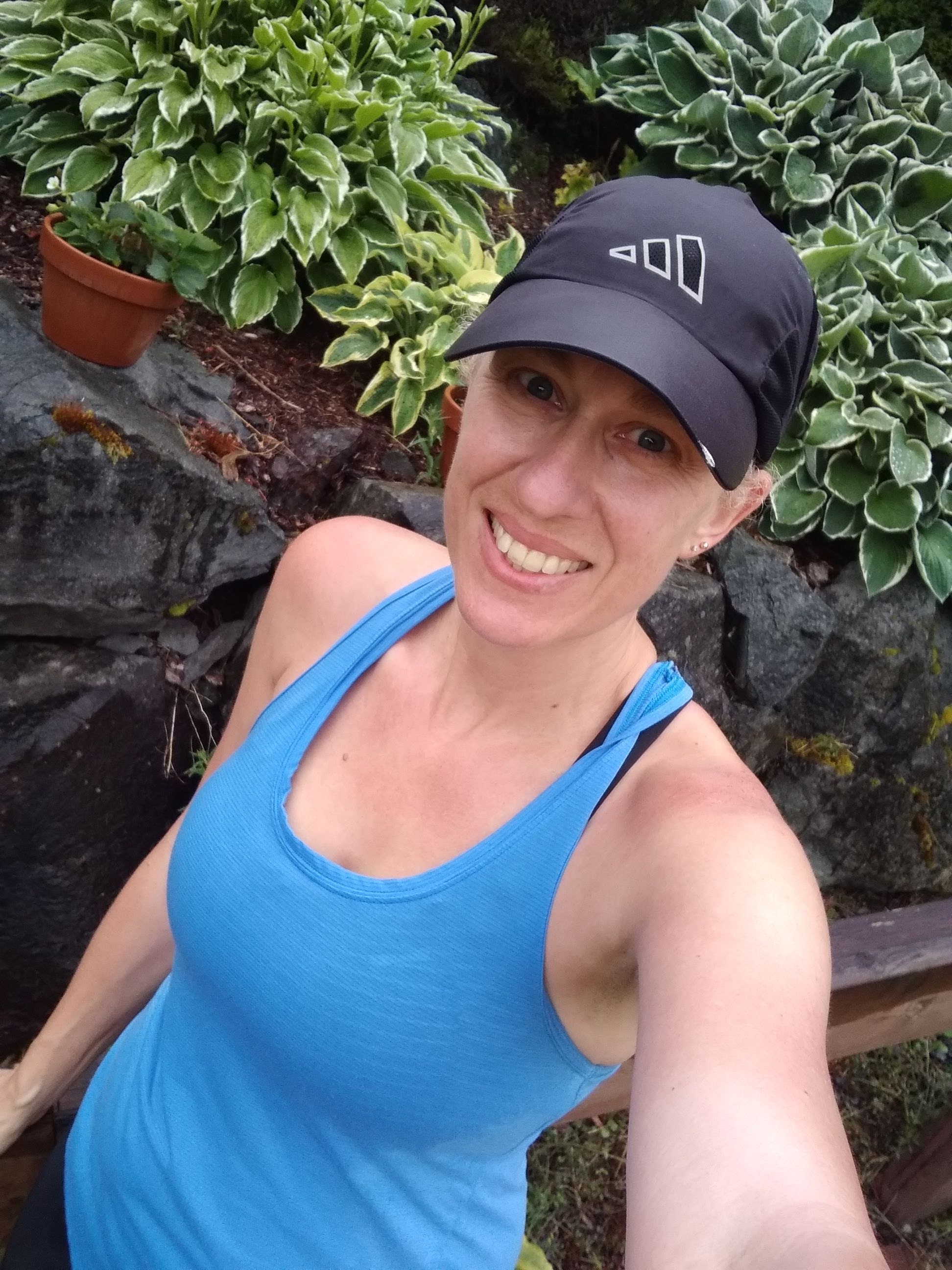 I have been running consistently for about 15 years. I started running because after losing 35 lbs through diet and walking, I needed a way to burn more calories in a shorter period of time; I was chasing three little girls around and didn't have time for my workout to take all day! My first race was a sprint distance triathlon. I had absolutely no idea of what I was doing, but I got hooked. I did one triathlon a year for several years until I decided to try a half marathon. I really found my happy place in running, and over the years as my kids have gotten more independent, I have dedicated more time and energy to the sport. In the last four years I have run five marathons including the 2019 Boston Marathon (which was the coolest experience ever!)
I am a certified ACE Fitness Personal Trainer and over the last six years have worked with many first-time exercisers at the YMCA. In 2018, I started coaching running training groups at Fleet Feet in Louisville, KY. We did everything from Couch to 5k to half and full marathon training. Now I work at Fleet Feet Tacoma and have been coaching our Ignite! and distance groups since last fall. I love talking about running!
Bekah works at our Tacoma shop as a coach, outfitters and inventory specialist.
Meet your Bonney Lake Coach: Kristin Schroll (email)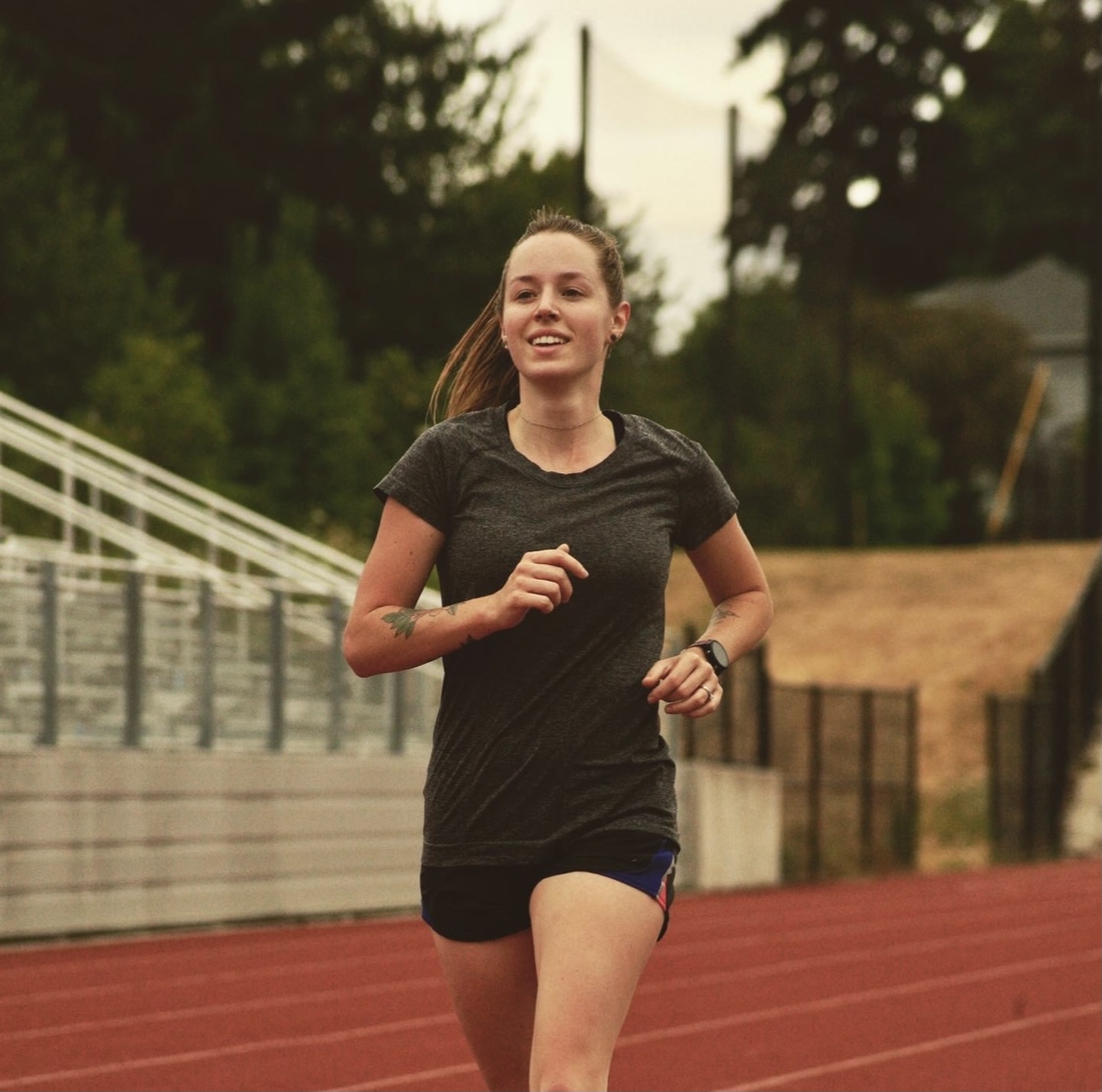 I have been a competitive runner since I was about 12 years old when I joined my middle school track & field team. When I first joined the sport, I had no idea what I was even doing, nor did I know what events I wanted to do. When I got to high school, I had found my sweet spot in the middle distance events, as well as jumping and competing in heptathlons. I kept growing as an athlete and eventually joined the cross country team and began running distance events by my senior year, and that took me onto running at the collegiate level. I had finished my running career at Eastern Washington University after battling numerous injuries that had left me side-lined and defeated. Roughly six years later, I decided to begin training again and have been doing so injury-free! I am competing in my first half marathon this July, and am currently part of a club running team in Tacoma. I love being a part of the local running community and everything that running embodies. This will be my second time coaching a Fleet Feet Ignite! training group, and I am looking forward to being a part of many more!
Kristin is the manager of our Bonney Lake shop.
Fall 2021 Ignite! 5k Training More Info »
Program Start: October 5, 2021
Program Schedule: Eight week run/walk interval training. We offer experienced coaching and two in-person group training sessions each week.
Program Fee: $49+processing fees/taxes
Description: Join our Ignite! 5k training program. We start our 8-week program on October 5, 2021.