EVERYONE'S AN ATHLETE.

Our 5k training is designed with the beginner runner in mind. Our goal is to build your confidence by providing an approachable training plan, regular dialogue with a coach and strategies to help you run smarter and grow to enjoy the amazing sport of running. You'll have the opportunity to meet others that share similar goals as you, hold yourself accountable to a training plan that fits your individual needs and gear up with awesome in-store discounts. Your coach and mentors are ready to meet you where you're at and build you up to achieve your running goals! Let's get started!
PROGRAM DETAILS
DATES
STARTS: First practice is Wednesday, October 4 at 6:00 pm
DURATION: 8 weeks
ENDS: Race day! Thursday, November 23 at the Tacoma City Turkey Trot 5k
DETAILS
PRICE: $49 + tax and processing fees
OBJECTIVE DISTANCE: 5k
EXPERIENCE LEVEL: Training plans will be geared towards two different race-day goals:

Interval to Finish (Walk/Run)
Run to Finish

Our Ignite! 5k Training Facebook Group is a great way to connect with your teammates, share pictures and support one another!
We're partnering with the Tacoma City Turkey Trot on Thursday, November 23. We welcome runners in our Puget Sound community training for other races and are happy to adjust your plan to meet your goals.
WORKOUT SCHEDULE/STRUCTURE
Wednesday evenings

- 6:00 pm at Fleet Feet Bonney Lake

Saturday mornings

- 9:00 am at Discovery Park in Tehaleh- 17834 Cascadia Boulevard East, Bonney Lake, WA 98391
MEET YOUR IGNITE! COACH: KRISTIN SCHROLL (EMAIL)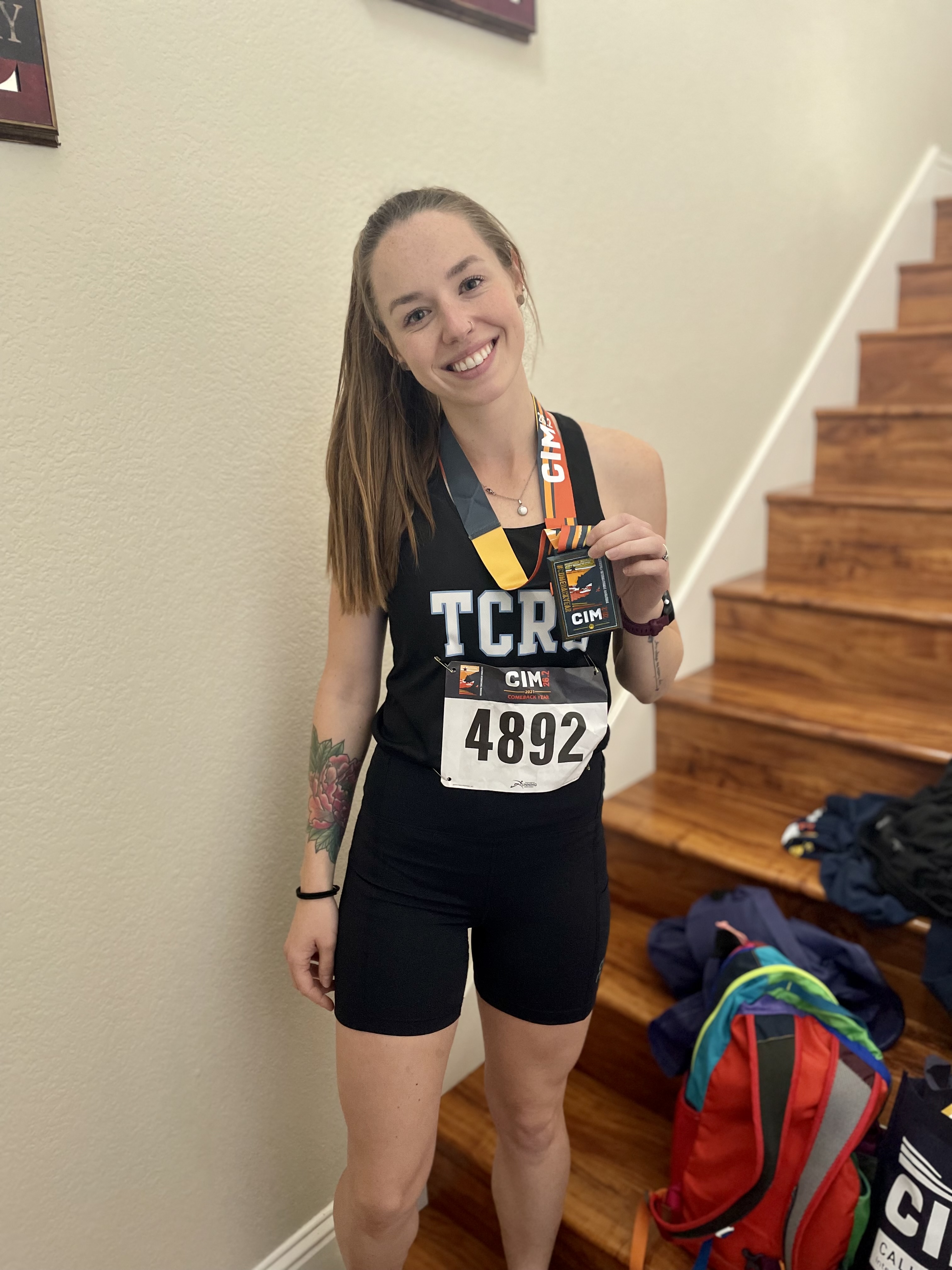 I have been a competitive runner since I was about 12 years old when I joined my middle school track & field team. When I first joined the sport, I had no idea what I was even doing, nor did I know what events I wanted to do. When I got to high school, I had found my sweet spot in the middle distance events, as well as jumping and competing in heptathlons. I kept growing as an athlete and eventually joined the cross country team and began running distance events by my senior year, and that took me onto running at the collegiate level. I had finished my running career at Eastern Washington University after battling numerous injuries that had left me side-lined and defeated. Roughly six years later, I decided to begin training again and have been doing so mostly injury-free! I've since raced 3 half-marathons, 1 full marathon, and am looking forward to training for a lot more races from 5k's to another marathon. I'm currently part of a club running team in Tacoma and I love being a part of the local running community and everything that running embodies. This will be my fourth time coaching a Fleet Feet Ignite! training group, and I am looking forward to being a part of many more!
Kristin is the manager of our Bonney Lake shop.
Partnered with:

Bonney Lake Ignite! 5k Training- Fall '23
Program Start: Wednesday, October 4
Program Fee: $49 + tax & processing fees